Inspiring Impact NI 'Planning for Impact Practice' Grant Recipients Announced
The Building Change Trust is delighted to award 13 voluntary, community and social enterprise (VCSE) organisations with Building Change Awards through the Inspiring Impact Northern Ireland Programme.
Tuesday / 16 September 2014 9:32am
Groups from a wide range of sectors will receive funding of up to £15,000 to act as leaders for impact within their sector following on from the recent call for applications for 'Planning for Impact Practice' grants.
The successful organisations are:
ABC Community Network
Age NI
Ballymoney Community Resource Centre
Community Development and Health Network
CO3
Holywell Consultancy
National Deaf Children's Society
National Children's Bureau
NICVA
Playboard
Sported Foundation
Volunteer Now Enterprises
Youthnet
These organisations will be providing direct support to their members/client groups so that they are better able to understand the cycle of impact practice; assess their own impact practice; access information on impact tools and resources; and plan to apply impact practice. Community Evaluation NI will provide training for these organisations as part of its support programme, using key resources developed by the wider Inspiring ImpactUKprogramme.
These resources are:
 'Code of Good Impact Practice' which defines and codifies what impact practice means (published June 2013);
'Measuring Up' an on-line interactive resource designed to assist organisations to assess their impact practice needs and inform their impact planning; and
'Inspiring Impact Hub' an on-line platform which provides access to a comprehensive list of evaluation resources and measurement tools, organised specifically to meet the needs of the VCSE sector.
Julie Harrison, Building Change Trust Director, who chairs the Trust's Inspiring Impact Sub Committee, said:
 "The Trust is delighted to have made a significant investment in this initiative, which is ultimately about enabling community and voluntary organisations in NI, and their funders, to make more of a difference to the people and places they serve.
"We are excited to see the work these groups and organisations will carry out and look forward to seeing impact measurement and practice be enshrined in the day to day work of organisations across the Voluntary, Community and Social Enterprise Sector in the future".
Aongus O'Keeffe, Inspiring Impact NI Programme Leader said:
"It's great to finally get to this stage where we can provide direct assistance to VCSE organisations to support their sector to understand and apply impact practice in their work and in the process help them to better demonstrate the difference their work is having on the lives of those they are trying to help."
Projects will commence from September 2014 and will run for 12 months up to September 2015. It is hoped that this award scheme will help to widely disseminate an improved way of working in terms of how the sector demonstrates the difference it is making and the impact it is having. Learning will be documented and shared across the programme through a range of events as part of an impact exchange that will run in parallel.
Inspiring Impact is aUKwide initiative that aims to change the way that VCSE organisations and their funders think about impact and to put impact practice at the heart of their work by 2022.
The Building Change Trust as theNorthern Ireland partner on theUK board has commissioned the delivery of the Inspiring Impact NI Programme. The Trust has committed £500,000 to an initial two year programme of work from 2013, matched by a further £188,000 from the Department for Social Development, which will support VCSE organisations and their funders to better understand and embrace impact practice.
Last updated 5 years 1 month ago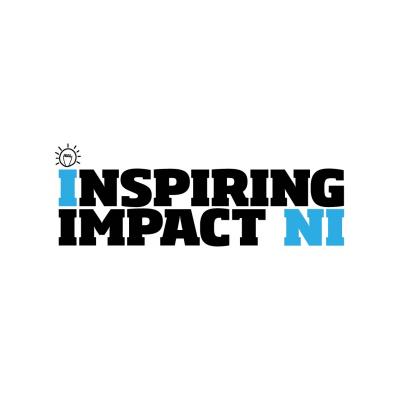 Inspiring Impact NI
129 Ormeau Road
Belfast
BT7 1SH
United Kingdom