Inspiring Hope through the Arts!
A warm welcome greeted Sarah Travers, when she joined the 200 strong crowd of older people from across the Mid & East Antrim area on Tuesday 24th March.
Monday / 20 April 2015 10:42am
Gathered in the grand settings of The Braid, Ballymena Town Hall, for the Mid & East Antrim Agewell Partnership (MEAAP) HOPE Art Showcase event, much fun, laughter, tea and buns was enjoyed by all present!
Sarah, acting as compere for the event, guided the audience through a magical programme whereby many of the older people present, joined Sarah on stage to perform or simply explain how much they enjoyed working with the four artists over the last 6 months.
"MEAAP are delighted that we have helped older people enjoy participating in a new art form in their local community", stated MEAAP Project Development Officer, Deirdre McCloskey.  "Today is a prime example of the many hidden skills and abilities older people have, and how by simply offering them some support, friendship and lots of tea they can put on a fantastic showcase for all to enjoy!"
The MEAAP Hope Art Project was delighted to secure the initial funding for this project from the Arts Council for Northern Ireland, Arts & Older People Programme.  Lorraine Calderwood, the Arts Council's Arts and Older People Programme Development Officer, commented: "The Arts Council's Arts & Older People Programme supports a number of projects which encourage older people across Northern Ireland to get involved in the arts. Taking part in the arts has the power to raise self-esteem, bring people together, build confidence and can have a positive effect on a person's wellbeing.  Well done to everyone involved in the HOPE art showcase, an event which celebrated the creativity and talent of the older people of Mid-East Antrim."
Match funding for this project was also supported by the Big Lottery Fund, Ballymena Borough Council, Larne Borough Council, Carrickfergus Borough Council and special thanks to the Braid, Ballymena for their assistance and support in hosting today's event.
 If you would like to find out more about MEAAP and the services and support we can offer to older people living in the Ballymena, Larne & Carrickfergus areas, please contact us on 028 2565 8604, or email [email protected].
Last updated 5 years 7 months ago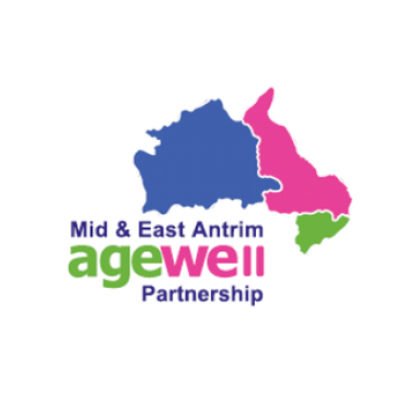 Mid & East Antrim Agewell Partnership
18 Queen Street
Ballymena
BT42 2BD
United Kingdom