Inclusive Theatre Group launches Autumn/Winter Programme
Banbridge based charity, E2A Inclusive Theatre Group, has launched its autumn/winter programme, and there really is something for everyone.
Monday / 21 August 2017 8:33pm
E2A Inclusive Theatre Group was launched in 2011 to provide  a social environment for people of all ages who are interested in performing arts and theatre.
Since its inception, the ethos of the group has been very much about inclusion; treating everyone equally regardless of age, ability or experience.  The result is always an inspiring and unique piece of theatre, whether its a well known production or one of the many shows specially written by resident artistic director, Jonny Conaghan.  Being an inclusive theatre group we have members with and without a disability.
This autumn we have BLITHE SPIRIT, a farce by Noel Coward, directed by Eimear Fox.  This seven person cast is a typical Coward farce based loosely around a sceance the lead character is researching for his next book.  Unfortunately his ex-wife comes through and can only be seen by him - with hilarious results.  The show is already in production and will be performed 29, 30 November and also Saturday 1 December 2017 at E2A Community Arts Centre.
The second production is the popular pantomime Aladdin, following the (mis)fortunes of Widow Twankey and her sons, Aladdin, Wishee & Washee.  This laugh a minute show is the only family pantomime in the Banbridge area this year, and stars BBC Radio Ulster countryman, Mr Hugo Duncan himself.  Director of the show, Jonny Conaghan said, It's an absolute honour to have Uncle Hugo involved in the show.  This is a pantomime based on the victorian tradition with good overcoming evil, a touch of romance, lots of comedy, music and dancing showcasing local talent.  The Dame is played by a male, and the principal boy, Aladdin, is played by a girl.  There are loads of great characters for the audience to cheer or boo, plus music from our houseband, Anna's Number and scenes involving the Keep er Lit Drama Group from Laurencetown.  
Auditions for the panto are on Tuesday 5 September from 7pm, and a large crowd is expected so get along early to register and find out more about the show.  Auditions are at E2A Community Arts Centre, Newry St, Banbridge at our permanent drama studios.   Tickets for the show are already selling and with special offers for group bookings; tickets start at just £5 per person.  The show is on 7th, 8th and 9th December at the IMC in Banbridge.  We'd love to see groups and clubs at the show - so get in touch for more info.
For further info contact 028 4066 9900 or email [email protected]
Last updated 4 years 1 month ago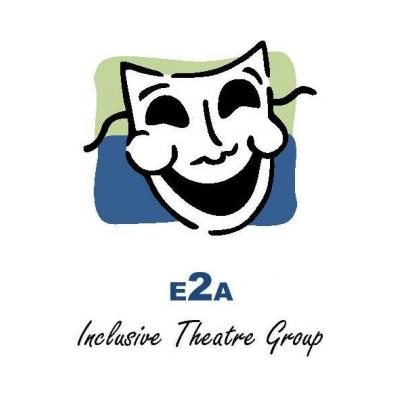 E2A INCLUSIVE THEATRE GROUP
E2A Community Arts Centre
69 Newry Street
Banbridge
BT32 3EA
United Kingdom