Important new blog by Aware Defeat Depression
A new blog has been launched by award winning mental health charity, Aware Defeat Depression. The blog called 'I am Depression Aware' is found at www.iamdepressionaware.com
Tuesday / 08 April 2014 12:29pm
The blog allows people to share their personal journey of what it's like living with depression. These people are ordinary members of the public who have got in touch with Aware Defeat Depression keen to share their story in a bid to help others. The charity is the first Northern Ireland mental health charity to introduce such a blog for people to use.
We would encourage people to subscribe to the blog and receive an email update every time the blog is updated (maximum once a week) The blog promises to be thought provoking and interesting for people wanting to know more information about depression either for themselves or a friend or family member; but also those people that just have an interest in the work of Aware Defeat Depression and what they do.
If you haven't already 'liked' Aware Defeat Depression on Facebook or 'follow' them on Twitter (@AwareNI) please take the time to do so today and share with your fans this fantastic blog.
The World Health Organisation predicts that by 2020, depression will be the second leading cause of disability in the world. It is only with your support and hard work that we can ensure people know where to go for help in their hour of need. Aware Defeat Depression is here to help all those with depression, or at risk of depression.
Visit the Aware Defeat Depression website on www.aware-ni.org 
Last updated 5 years 4 months ago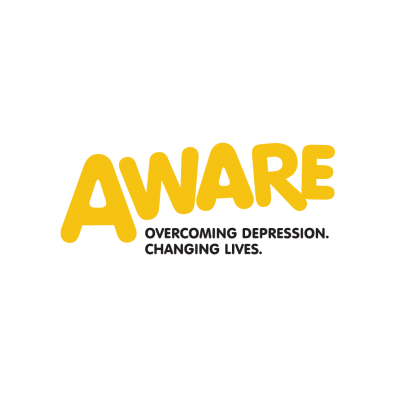 AWARE
40-44 Duncairn Gardens
Belfast
BT15 2GG
United Kingdom