'AT HOME' SUPERHEROES WANTED!
Grab your mask and cape and stay super-active this summer from the convenience of your own home!
Friday / 30 April 2021 4:07pm
Your mission: At Home Superheroes, 17 July – 14 August 2021
As official Corporate Friends of the Superhero Series, the UK's one and only disability sports series, Leonard Cheshire Northern Ireland is very excited to be able to give away free places to the perfect mission to keep you super-charged this summer – At Home Superheroes powered by Marvel! This month-long challenge is super flexible and you don't even need to leave your own neighbourhood! So get those Superhero costumes ready!
Who can enter: Anyone can join the fun and you can fly solo or team up with family and friends for your super mission. All we ask is that each solo participant or at least one team member considers themselves to have a disability (of any kind).
Your super distance: We've thrown down the challenge of 20km, but you can set your own super distance depending on your personal circumstance, from 100m to 1,000km or more! You can also choose to use your super senses* to achieve your mission!
When: You can complete your challenge on one day, over a few days or use the whole month between 17 July to 14 August!
Where: Wherever you wish. Living room, garden, local park, street, countryside… The choice is yours.
How: You can run, walk, wheel, cycle, swim, skate, sniff, taste and more towards your mission… Or a combo of any/all the above! All 'gadgets and gismos' are welcome, from souped-up wheelchairs and adaptive bikes to canoes and rollerblades!
*Using your super senses: Some of you may prefer to unleash your sensory superpowers towards your At Home goal. Head to www.superheroseries.co.uk/super-sensory  for some super ideas, or feel free to come up with your own sensory challenges. Then simply convert each sensory achievement into kilometres to add to your super target!
Dress code: We hope you'll jump into the fun spirit of the event and dress up in Superhero costumes! (And please do share your super challenge photos and videos to help motivate other Superheroes and Sidekicks taking part. 😊)
Super Race Packs: For all your hard work, you will receive a Super Race Pack in the post – including a medal, T-shirt and finish line tape for those celebratory finish-line moments!
For more on this and other Superhero Series missions visit: www.superheroseries.co.uk
Last updated 1 week 2 days ago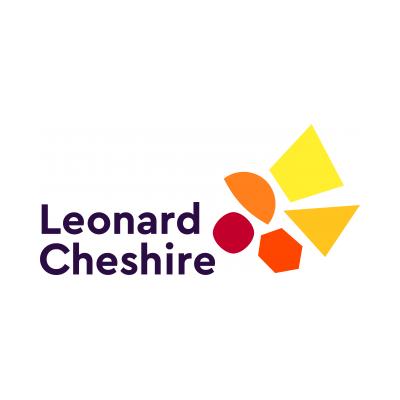 Leonard Cheshire
Central Recruitment, Shared Services Centre
4th Floor, Waterloo Court
West Midlands
WV1 4XD
United Kingdom