Like Heating Oil Clubs, But Better!
Heating oil clubs are a long proven way to save 10% to 15% on your home heating oil bill. With the advent of Fuel Round, that saving is available to all residents of Northern Ireland, and the service is modern, sleek and super easy to use.
Tuesday / 22 June 2021 8:24am
The basic premise is straightforward - gather orders from a neighbourhood for delivery on the same day to earn considerable bulk order discounts from suppliers. In addition to saving money, members see less trucks in their neighbourhood too.
Traditionally, however, accessing the oil clubs service has been slightly awkward for members. Usually, someone needed to take the lead for the neighbourhood, generate interest in the idea, drive the ordering cycle at least once every three month and of course ensure everybody paid on time etc. Such efforts were difficult to justify, even for decent savings.
Fuel Round, with their brand of oil club has used technology to resolved these of these hurdles. If you or a family member has a mobile phone or internet connection, the service is available to you and super-easy to use. The service has been available in The Mournes area since 2019 and has saved all members 10% to 15% on every single order since. It is now accepting registrations for all areas of Northern Ireland. Register with coupon CommunityNI for FREE membership.
Run as a Social Enterprise, the organisation puts better prices ahead of profits. Daniella McCarry of  County Down Rural Community Network (CDRCN) told us "rising fuel costs are a concern for us all, as we spend more time at home. Most of us have been financially impacted by the pandemic, and this is a welcome initiative". James McGovern of Fuel Round said "basically we do two things, we shop around for the cheapest supplier of the day, and then we negotiate a discount for the group order. Not only does that get you a discount on the best rates of the day, it saves you having to call suppliers everytime you need oil". He went on to say, "Fuel Round has a strong preference for working with local oil suppliers, as this supports communities and local jobs".
The service is available at www.fuelround.co.uk, www.facebook.com/fuelround, [email protected] or by calling 07828 546 417. Register now and order when you are ready. Members can quote CommunityNI for free membership.
Last updated 1 year 11 months ago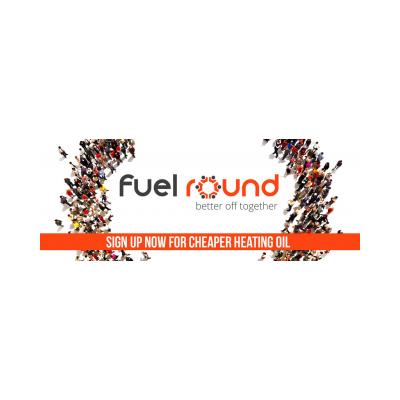 Fuel Round
The Hub
6 St Colmans Park
Newry
BT34 2DX
United Kingdom