Heartbeat Ambassadors & Mim Suleiman to headline International Women's Day Concert.
As part of the week long activities for the Global Youth Peace Summit an International Women's Day event will take play on 8th March at Duncairn Centre for Culture & Arts.
Tuesday / 07 February 2017 2:34pm
The evening line-up of local and international inspirational artists will include special guest performances from Ambassadors representing the Heartbeat Community and Mim Suleiman from Tanzania.
Heartbeat based in Jerusalem unites Israeli and Palestinian youth musicians to build critical understanding, develop creative nonviolent tools for social change, and amplify their voices to influence the world around them.  The organisation raises up an exuberant call of protest and unity, demonstrating the power of bridges over borders and inspiring audiences to imagine and create the future we seek. 
George Casley from the WOMAD Foundation commented
"After Beyond Skin and Heartbeat met at WOMAD Charlton Park it was an obvious act for the WOMAD Foundation to support these two bridge builders to come together so that they can learn from each other. Throughout the world it is so often women who are the primary bringers of reconciliation and peace and so International Women's Day is a superb time to celebrate this collaboration. The WOMAD Foundation hopes that this meeting and celebration of creativity is life-enhancing, transformative and fun."
Mim Suleiman has been described as Mama Africa of the Modern Era revelling in her East African vocals and percussion traditions. A fiery singer who never fails to indulge her audience! A versatile vocalist and vibrant performer, gifted with a charismatic and ecstatic personality. Mim sings her lyrics in both her native Swahili and English, with detours into Fula, but no matter what tongue she chooses, it's always delivered with a big heart. Mim has also worked closely over the years with the WOMAD Foundation and Festivals.
The theme of the event is #BeBoldForChange and the Heartbeat musicians and Mim will be supported by professional local and international young musicians.The evening promises to be uplifting, inspiring hope in these challenging times -  amplifying the power of music in social transformation.
Duncairn Arts and Events Manager Ray Giffen said
"We are absolutely delighted to have this opportunity not only to host this fantastic event but to collaborate with a great organisation such as Beyond Skin. We hope that this is the beginning of a long and dynamic partnership."
This International Women's Day concert is part of the Global Youth Peace Summit designing and implementing the #Youth4Peace strategy for Northern Ireland implementing UN Resolution 2250 on Youth, Peace & Security
The concert is supported by the WOMAD Foundation, Comic Relief, NI Executive, IBIS Belfast Hotels, Community Relations Council, Arts Council NI and Belfast City Council.
The event runs from 7.30pm – 10.30pm on the 8th March  Duncairn Centre for Culture & Arts  Duncairn Avenue, Belfast, BT14 6BP
Tickets £10 and available www.theduncairn.com
19:30  - 22:30 8th March
www.beyondskin.net  #youth4peace #GYPS2017 #BeBoldForChange
Last updated 5 years 11 months ago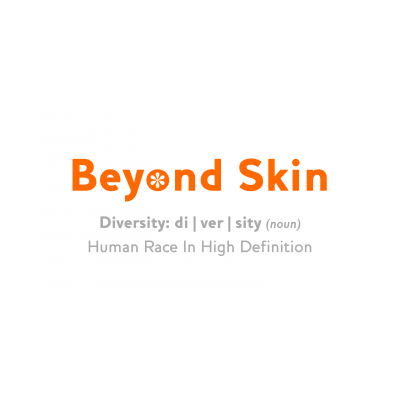 Beyond Skin
Belfast Carnival Centre
11 - 47 Boyd Street
Belfast
BT13 2GU
United Kingdom