#GYPS2017 "Press the Release"
As part of the #youth4peace programme in Northern Ireland the first Global Youth Peace Summit will take place 6th – 10th March
Friday / 17 February 2017 10:36am
Global Youth Peace Summit 2017  #GYPS2017
The Summit, which takes place from the 6th to the 10th March will feature inspiring young people and artists from across the globe and will be hosted in Ards & North Down, Ballycastle, City of Derry & Belfast with an International Women's Day concert on the 8th March. The Summit is the first of its kind Peace Summit to be hosted in Northern Ireland using the Arts as a tool for engagement, discussion and learning processes empowering young people as agents of change.
#youth4peace "Press the Release" video
#youth4peace "Press the Release" full audio version (sponsors rap)
https://soundcloud.com/homely-planet/youth4peace-press-the-release
Preceding the Summit start a launch party will take place at the Clayton Hotel 1.30pm – 3pm Sunday 5th March as part of the Belfast Nashville Festival. All welcome. Details: www.belfastnashville.com/index.php/17-festival-2016/190-global-youth-peace-summit

Fifteen visitors will be arriving to our shores including people representing countries who are also dealing with the legacy of conflict (Colombia, Sri Lanka, Palestine, Israel). Throughout the week they will be working alongside Beyond Skin's team of artists, facilitators, volunteers and over 1,000 young people to develop the #youth4peace strategy for Northern Ireland.
The theme of the Summit will be Youth, Peace, Security and the International Women's Day theme #BeBoldForChange working towards forging a better working and more gender inclusive world.
#GYPS2017 includes a International Women's Day Concert 8th March at the Duncairn Culture & Arts  The evening line-up of local and international inspirational artists will include special guest performances from Musician Ambassadors from the Heartbeat Community and Mim Suleiman from Tanzania.
Details: www.theduncairn.com/new-events/2017/3/8/beyond-skin-youth4peace
Events inviting schools and youth groups and special guests to attend will be hosted in Girdwood Community Hub Belfast, Mount Stewart, Bangor Castle, Corrymeela and the Nerve Centre City of Derry.
Beyond Skin are leading the #youth4peace programme in Northern Ireland which is a global initiative implementing UN Resolution 2250 on Youth, Peace & Security.
Young women and young men have a critical role in promoting and maintaining international peace and security. Contrary to most popular representations, the majority of youth are not violent. Rather, they can and do - play active roles as agents of positive and constructive change. This is exactly what UN Security Council Resolution 2250 on Youth, Peace and Security recognises for the first time.

In December 2015 the United Nations Security Council adopted resolution 2250, the first ever thematic resolution on Youth, Peace and Security. This historic document is very important for all young peacebuilders worldwide because it brings recognition and legitimacy for youth's efforts in building peace.

Beyond Skin are the all-Ireland representatives and members of UNOY, a network of youth peacebuilding organisations worldwide. Since 2012 UNOY members have been working intensively towards adoption of resolution 2250, now aiming to ensure actions are implemented.

As part of the global #youth4peace campaign Beyond Skin are embedding Resolution 2250 into our overall strategy and work with children and young people. This includes the delivery of projects, lobbying, artistic interventions and outputs, advocacy and organising events.

Beyond Skin are identifying and recruiting young peace ambassadors to assist with the #Youth4Peace Campaign. A youth4peace steering group leading the campaign here in Northern Ireland has been established and #youth4peace workshops are available for schools, colleges and youth groups.

The outcomes and outputs of #GYPS2017 will be gathered through creative processes to develop a Northern Ireland #youth4peace strategy and a post Summit report will be developed and presented to the Northern Ireland Executive.
#GYPS2017 Sponsors & Partners
United Network of Young Peace Builders. Comic Relief, Volunteer Now. Heartbeat, WOMAD Foundation, IBIS Belfast Hotel, Belfast City Council, Arts Council Northern Ireland , Community Relations Council, British Council, Northern Ireland Executive, Ards and North Down Borough Council
Newry, Mourne and Down District Council, Girdwood Hub. Duncairn Centre for Culture and Arts, Nerve Centre. Mount Stewart -National Trust, Corrymeela, Corrigans Vehicle Hire, Escuelas de Paz Colombia, The Music Project Sri Lanka, The Princes Trust, Northern Ireland Commissioner for Children and Young People, Women's Information NI, Derry City & Strabane District Council, Causeway Coast & Glens Borough Council, PanArts Belfast Nashville Festival, Belfast Met. Festival of Learning, Songlines Magazine, Global Peace Foundation, Aspect Media.
Last updated 6 years 9 months ago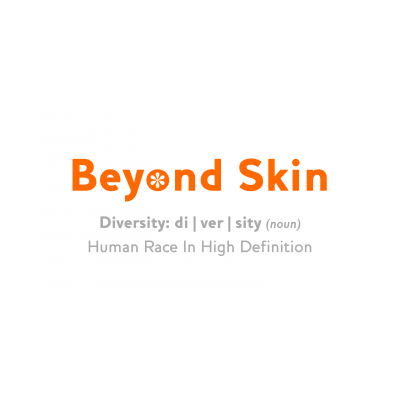 Beyond Skin
Belfast Carnival Centre
11 - 47 Boyd Street
Belfast
BT13 2GU
United Kingdom