Get Wiggling in aid of Action for Children!
Join us between 20 - 26 March 2017 for Action for Children and The Very Hungry Caterpillar wiggling together!
Thursday / 12 January 2017 4:52pm
The Giant Wiggle is a fun-filled walk for children, raising valuable funds for disadvantaged children. It takes its inspiration from the UK's most read and much loved storybook, The Very Hungry Caterpillar
TM
Anyone can take part, children's groups, schools, libraries, and friends and family across the UK can hold Giant Wiggle events of every size, taking part in lots of fun activities including storytelling, arts and crafts and a caterpillar conga line.
Since 2014, an incredible 110,500 children have taken part in more than 2,400 Giant Wiggle events. To join in the caterpillar fun, fill out our simple online registration form and we will send you your free fundraising and activity pack to help you organise your event, complete with lots of lovely activity ideas, materials and props.  Whatever your facilities, the weather, the age and number of children taking part, you can run your Giant Wiggle however you want!
Not only is it incredibly fun and educational but the money you raise is so important and helps us to support and protect children as early as possible giving them the love, confidence and opportunity to reach their full potential.
For more information about taking part in the Giant Wiggle and how to register, please contact Julie Harvey, Action for Children Northern Ireland Fundraiser,  on 028 9046 0500 or email [email protected].
Last updated 3 years ago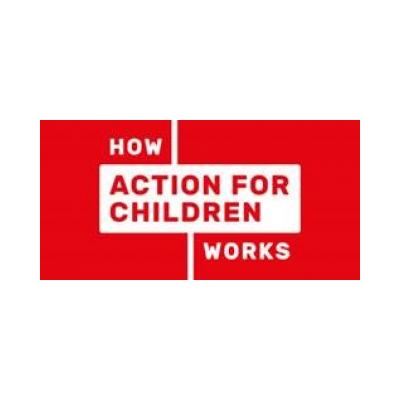 Action for Children, Northern Ireland
Action For Children NI
Loughshore House
Belfast
BT3 9LE
United Kingdom