Future Leaders Connect programme expanded for Centenary year
With the support of the Northern Ireland Office, the British Council are looking for ten young leaders from Northern Ireland to become members of an international policy and leadership programme - Future Leaders Connect.
Wednesday / 12 May 2021 9:25pm
Secretary of State for Northern Ireland the Rt Hon Brandon Lewis MP has welcomed the launch of the British Council's prestigious Future Leaders Connect programme, an international programme for the next generation of leaders around the world. 
During Northern Ireland's Centenary year, the programme will be significantly expanded with support from the Northern Ireland Office to welcome 10 young people from Northern Ireland to take part in and benefit from its unique and far reaching opportunities.  Run by the British Council in partnership with the Møller Institute, the programme will see emerging policy leaders aged 25-35 from around the world participate in a six-week programme of advanced policy and leadership development - with Northern Ireland delegates joined by 48 other emerging policy leaders.
Participants will exchange ideas on the big challenges facing governments and societies, engage with UK Parliamentarians and Government leaders, and enjoy networking opportunities with senior leaders from around the world. They will also have the opportunity to learn about leadership styles and access international networks to make a difference through policy-making.  They will become part of an exclusive global network of exceptional next generation policy makers discussing today's biggest global challenges.
 Welcoming the programme, Secretary of State for Northern Ireland Brandon Lewis said: "The Future Leaders Connect programme is a great opportunity for young people from Northern Ireland to immerse themselves in the world of policy and leadership and gain inspiration from world-renowned leaders. 
 "I am delighted that, during Northern Ireland's Centenary year, the Northern Ireland Office has been able to support the participation of more young people this year. 
 "The skills and networks which they will gain will help them make a real difference through future policy change, and will benefit Northern Ireland and the world in years to come."
 Director of the British Council Northern Ireland Jonathan Stewart said: "We are delighted to be expanding the Future Leaders Connect programme during Northern Ireland's Centenary year, with more opportunities for young people from across Northern Ireland to join the global network of emerging policy leaders. 
 "Through the programme, the British Council brings together outstanding young people from around the world and connects them to inspiring leaders, politicians and each other. 
 "The programme will help them to develop the skills and make new international contacts to make positive change in their areas of work in Northern Ireland."
The Future Leaders Connect programme will run from 11 October to 19 November 2021. Once the programme ends, participants will join the Future Leaders Connect global network, which runs across the UK in Scotland, Wales, Northern Ireland and England. To apply, visit: https://nireland.britishcouncil.org/programmes/our-work-society/future-leaders-connect. The deadline is Monday, 14 June 2021.
Last updated 1 month ago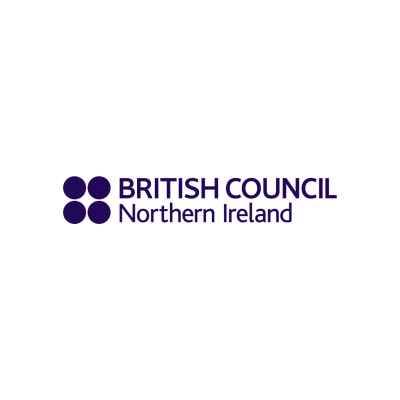 British Council Northern Ireland