Fundraising for Awareness – The Ortus Group and PIPS Charity
The Ortus Group is delighted to present a cheque for £8,500 to PIPS Charity from fundraising events throughout 2017.
Tuesday / 27 February 2018 11:17am
The Ortus Group is delighted to present a cheque for £8,500 to PIPS Charity from fundraising events throughout 2017.
Through several fundraising events, The Ortus Group has raised £8,500 for local charity PIPS. PIPS Charity delivers suicide prevention and bereavement support services, counselling and therapies across Belfast and throughout Northern Ireland.
Gerard O'Reilly, PIPS Charity, commented:
"PIPS Charity was delighted to work with The Ortus Group throughout 2017. The Ortus employees were wonderful as volunteers as they maximised their efforts in combining their fundraising efforts with a great sense of fun, the amount of money raised so far is the excellent figure of £8500. This significant amount will contribute in a very positive way as we continue to deliver our first-class services to those people who may feel alone or isolated. The services which we offer can at times be a literal lifeline to someone who is feeling very vulnerable and stressed. 
The amount fundraised will enable our organisation to plan for the medium and long-term future in dealing with the many complex issues of mental health. We are witnessing an increase in the number of people who reside in Belfast and beyond who visit us seeking help and reassurance. We continue with our policies of people being attended to as soon as they are welcomed at our reception area and we also ensure that people understand that there is no limit to the number of sessions which is afforded to each person."
The Ortus Group raised the money for PIPS Charity through several key events including their 10th annual Charity Golf Day which saw 21 local businesses put forward teams to compete this year at Clandeboye Golf Club. Other events held included the Twin Spires Family Fun Day and Ortus Christmas Appeal.
Seamus O'Prey, The Ortus Group CEO added:
"Each year we choose a charity we work closely with and support throughout the year, central to our social ethos. In 2017 we were privileged to work with PIPS and support the great work they do locally for individuals and families. We are delighted to see the amount raised is going towards increased service provision for the charity, enabling them to help more in our community.
As with every year I am proud of the fundraising efforts across the entire team at Ortus. We wish to thank all those involved throughout the year and in particular the businesses who contributed to our Golf Event in 2017 including Clandeboye Golf Club.''
The annual charity partnership runs in tandem with a wide range of community activities The Ortus Group partakes in. Aside from annual charity events they also provide free business support to local SMEs, educational bursaries and direct donations. In 2017, some of the community groups Ortus supported through a range of bursaries included Colin Gaels, St James' Community Farm, Corpus Christi, Divis Youth Development Trust, Prime Intensity Dance Group and Falls Community Council.
Last updated 5 years 9 months ago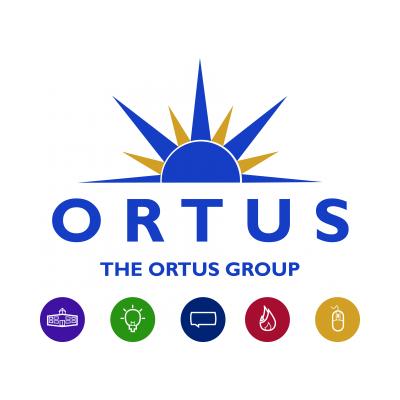 The Ortus Group
Filor Building, Twin Spires Complex
155 Northumberland Street
Belfast
BT13 2JF
United Kingdom