Funding boost for Arts- based Social Enterprise
Artspace has received a £30,000 loan from the Building Better Futures Fund to redevelop new facilities in Campsie industrial estate.
Wednesday / 16 October 2019 12:52pm
A unique social enterprise in Derry is offering art and wellbeing programmes for people with severe physical, sensory and learning disabilities in order to enable them to develop holistically and to provide them with essential job skills. Each week over 200 people are benefitting from daycare and multisensory programmes at Artspace.
Artspace opened in April 2012 and has now received a £30,000 loan from the Building Better Futures Fund. The additional funding has allowed Artspace to redevelop new facilities in Campsie industrial estate.
The £1m Building Better Futures fund was launched in 2017 and is a unique collaboration between Ulster Community Investment Trust (UCIT), Belfast Charitable Society, and Building Change Trust. The fund, which provides support in the way of a loan, is aimed at community-based groups seeking to make a positive difference to society across Northern Ireland.
Artspace currently provides employment for 13 staff. Martina Bell is the founder and Managing Director of the business. Following 20 years working in mental health care, Martina took voluntary redundancy in 2011 and established the social enterprise to help support the local community.
Martina said: "Our art and wellbeing programmes stimulate and develop participant's self-esteem. Participants learn to engage with other people and build job skills that could help them secure future employment.  Each person gets a tailored programme and we've partnered with the Northern Regional College to offer yoga and IT skill classes.   
"We recently moved to a 20,000 sq. ft. premises and the Building Better Futures Fund has allowed us to further develop our facility so that we can cater for a greater number of people. Our goal is to have the largest multisensory room on the island of Ireland. We also want to create an immersive suite and install a gym facility."
Damian McAteer, Vice Chair of UCIT, which manages the fund and is one of the UK's largest social finance providers, said: "Artspace is a unique social enterprise that is providing an essential service to the local community. At a time when budget cuts to our health service are well-documented, Martina has identified a growing need for additional support to people who are being excluded from day opportunities as a result of their disability.
"This new facility will ensure Artspace has the resources necessary to continue its upward growth and we're delighted to support an organisation that demonstrates such a clear positive social impact." 
Belfast Charitable Society was established in 1752 to tackle disadvantage and poverty, building a Poor House and Belfast's first Infirmary which remain as Clifton House. Today the Society continues to work to tackle disadvantage throughout Northern Ireland and promote philanthropy while sharing its heritage with others.
The third partner in the Fund, Building Change Trust was established by the Big Lottery Fund (now National Lottery Community Fund) to help build community capacity and the promotion of the voluntary and community sector in Northern Ireland.  The Trust, having completed its remit, closed operations in December 2018.  
Further information about the fund is available by contacting the UCIT team on 028 9031 5003
Last updated 7 months 3 weeks ago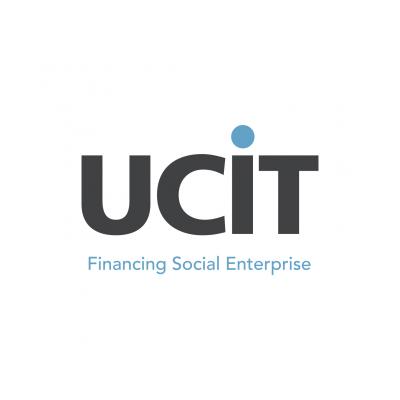 UCIT
13-19 Linenhall Street
Belfast
BT2 8AA
United Kingdom