FRESH Creativity Programme
This four day course, fully funded by British Council, Youth in Action, will be delivered to Youth / Community Workers, week beginning 18 June, in Belfast Met's new e3 building, Springfield Road.
Thursday / 07 June 2012 10:41am
We are looking for a minimum of 15 and maximum of 22 Youth Workers to participate.
We have run the programmes for students, graduates, businesses and long term unemployed and we are very keen to deliver to upskill Youth Workers who can benefit in their creativity skills development.
This link demonstrates a student group participating in the FRESH Creativity Programme.http://www.belfastmet.ac.uk/Courses/Areas/Enterprise/Default.aspx
All participants receive a Certificate in Processing Creativity.
If you think you have an interest or require further information please contact us as soon as possible as places are limited.
FRESH is an exciting creativity programme designed to inspire and motivate participates to problem solve through the creative process and visualise new approaches in achieving progressive business solutions to an ever changing marketplace. FRESH can be applied to any sector in overcoming obstacles in problem areas and by addressing new business initiatives or to develop ideas or to start or grow a new business.
Developing YOUR Creativity
FRESH will develop innovators by encouraging entrepreneurial behaviours. You will be equipped with the tools to think for yourself and awaken your ability to design and generate creative business ideas.
Participants will be inspired and motivated to problem solve through a creative process and visualise new approaches to achieving progressive business solutions for an ever changing marketplace.
Throughout FRESH, participants will engage in a hands on project that focuses on building empathy, encouraging ideation and fostering active problem solving. Using imagination is central in this process, as is building competency in team work, following a process, defining problems and creating solutions.
FRESH is based on five key stages:
Inspire
Conceptualise
Refine
Plan
Produce
Throughout the first three stages, inspire, conceptualise and refine, teams work through a challenge to develop skills. Teams are consistently re‐jigged so that you build on the work of previous teams and bring fresh ideas.
The programme is underpinned by the concept that you learn from what you experience and not from what you are told and you are encouraged to fail and to understand that there is no predetermined right answer.
You will quickly learn that you have to ask the right questions and listen intently if you are to effectively develop ideas and find a solution that you believe works best to demonstrate a passion and commitment to that idea. Continuous dynamic team interaction and communication allows you to achieve levels of creative exploration far greater than you have previously experienced.
FRESH BENEFITS
FRESH can be applied to develop new ideas to start or grow a business
FRESH enhances creativity sustaining your competitive advantage
FRESH enhances team cohesion strengthening productivity
FRESH helps identify opportunities for innovation and builds upon your innovation expertise
FRESH develops creative thinking helping you identify opportunities to differentiate your company from your competitors.
FRESH OUTCOMES
FRESH develops innovators by encouraging entrepreneurial behaviours, equipping you with the tools to think for yourself and awakening your ability to design and generate creative business ideas.
Through embracing a combination of design thinking processes and skills development, you acquire new attitudes to assessing, challenging and shaping innovation; enhancing your productivity.
Programme Testament
"FRESH has allowed me to open up my thought process and has given me confidence in my own ideas; no idea is a bad idea" Christa Gray, FRESH Jan 2011
 "I look forward to using what I have learned on FRESH to plan the way ahead, creatively of course." Una Donnelly, FRESH Jan 2011
 "FRESH empowers and builds confidence through teams rather than individuals" Ruth Lockhart, FRESH March 2011
 "An exciting and inspirational form of learning" John Jamieson, FRESH Sept 2010
Contact Us
For further information please contact [email protected]
Last updated 2 years 1 month ago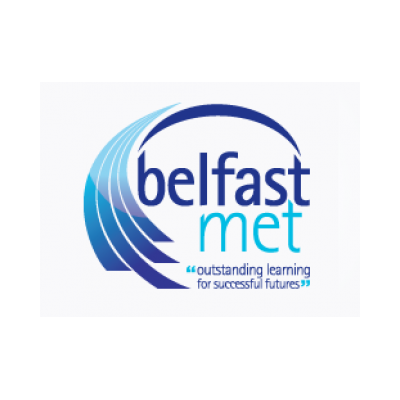 Belfast Met
Titanic Quarter Campus
7 Queens Road
Belfast
BT3 9DT
United Kingdom