Emergency appeal to 'save our services'
Leading local cancer charity Cancer Focus Northern Ireland has launched an emergency appeal for funds to save its vital services for cancer patients now and in the future.
Monday / 18 May 2020 10:49am
The charity is desperately worried that it will not survive the coronavirus crisis and is appealing to everyone to make a donation today to help keep its doors open.
Each year, Cancer Focus NI supports 6,000 cancer patients, their families and carers across Northern Ireland. The local charity is 90% dependent on fundraising but has had to cancel all its fundraising events and close its charity shops. As a result, it's facing an 80% loss of income over the next six months.
Roisin Foster, chief executive, Cancer Focus NI, said: "Our hearts go out to people who are trying to cope with the anxiety of coronavirus on top of dealing with a cancer diagnosis and the impact of treatment.
"COVID-19 is making life so much more difficult for them - treatments have been delayed and clinics cancelled. Not to mention the anxiety, stress and loneliness that patients and their families might feel right now.
"With cancer screening suspended and GP referrals for suspected cancer down 76%, we know there will be a wave of patients facing late diagnosis and more complex treatment.
"We desperately want to be able to support people facing cancer both now and in the future but, unfortunately, we are facing a crisis unlike any other we have ever known in our 50 year history."
Roisin added: "Our income has plummeted to a critically low level and we are worried that we will not be able to keep afloat. We fear we might not be here to continue to support thousands of people at one of the toughest times of their lives. For each day of lockdown, another 36 local people get cancer, and cancer figures are rising year on year.
"We are still providing greatly reduced counselling and family support services to as many vulnerable people as possible. But we urgently need your help and we're appealing to everyone to make a donation, big or small, to save our services.
 "Your donations are vital to us and every penny raised stays in Northern Ireland. Your support at this incredibly difficult time is extremely valuable and greatly appreciated. We can't do it without you."
 Kathy Farrell, a mum of three from Dunmurry, used two of the charity's many services after she discovered she had breast cancer. She has had eight operations including a double mastectomy, breast reconstruction and a hysterectomy. Her long-term health has been affected in other ways too – she has depression and anxiety along with fibromyalgia, nerve damage in her hands and feet and chronic fatigue.
 Kathy said: "Counselling and writing about my cancer journey with Cancer Focus NI have made a huge impact on my life. You realise you're not isolated and by yourself and that there is somebody there who can support you.
 "I don't think Cancer Focus NI realises the positive impact they have on people's lives, it's life-changing."
You can support the Cancer Focus NI by making a donation today on  cancerfocusni.org/appeal, text FOCUS to 70660 to donate £5 or text FOCUS £10 to 70660 to donate £10.
Last updated 3 years 4 months ago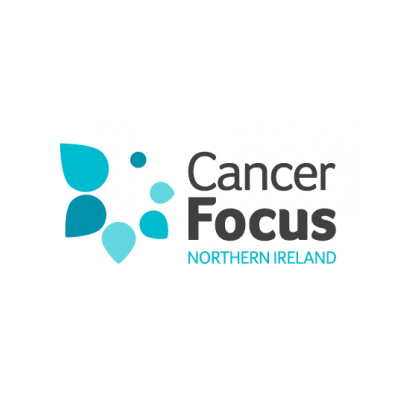 Cancer Focus Northern Ireland
40-44 Eglantine Avenue
Belfast
BT9 6DX
United Kingdom