Eden Project seeks people passionate about community
Do you have an idea you want to start up in your neighbourhood? Or do you know someone who makes a difference where you live?  Eden Project Communities partnered with National Lottery are searching for ten people to represent Northern Ireland
Thursday / 21 January 2021 5:41pm
Eden Project seeks people passionate about community
Do you have an idea you want to start up in your neighbourhood? Or do you know someone who makes a difference where you live?  Eden Project Communities partnered with National Lottery are searching for ten people to represent Northern Ireland on a UK Virtual Community Camp in March 2021.
The free camp is an immersive learning experience, with a mix of practical activities, workshop sessions and networking opportunities for people from across the UK.
Last year Eden Project Communities hosted its first ever virtual camp, and 99% of the participants rated the programme either excellent or good overall, and 97% would recommend Virtual Community Camp to others.
It has proven to be a "life-changing" opportunity for those that have taken part in the past, and gives people the opportunity to explore what is possible within their community.
Thanks to people who play the National Lottery, this certified community learning and leadership experience is offered free of charge by award winning educational social enterprise the Eden Project.
This year's sessions have been designed to recognize everyone's different working schedules, and considers those who may be working part time furloughed, or have additional caring responsibilities.
Local woman Joanne Boal took part in the online camp last October and told Eden Project Communities the impact it had. She said:
I had an idea to improve an alley behind our houses to make it a safe space for neighbors to sit and share conversation, even if that's social distanced for now. I knew it had local support from conversations we had at our street's annual Big Lunch.  I just wasn't sure how to get started and if I would be chosen but I'm so glad I put myself forward.

My responsibilities often restrict me taking up local opportunities and this I could do from home. I gained a recognised certificate on community leadership from Prospect Awards and I'm now part of a big network of people who help each other and share ideas that benefit our communities."
Speaking about the camp, Eden's Northern Ireland manager Grainne McCloskey said:
"Whilst this opportunity is open to people of all levels of experience I would encourage those wanting to get an idea off the ground in their community who have maybe not had funding yet  or those who are perhaps needing renewed inspiration to apply.

Eden Project Communities camps provide opportunities to link in with a network of more than 1000 other people across the UK to share ideas, inspiration, and experience, and to re-energize your community project and yourself.

Every year when we encourage participation in The Big Lunch bringing people together where you live, we hear of great ideas people want to get started, this camp is designed to enable more neighbourhood community activity to flourish.

Whether you want to do something on your street or with a wider community we want to introduce you to other people passionate about community who want to cross pollenate ideas with you. I'm looking forward to meeting this year's candidates and see what they go on to achieve."
If you know someone who might be interested – the application is simple and should take no more than 20 minutes to complete. Contact [email protected] or visit https://www.edenprojectcommunities.com/community-camps
ENDS
For further media information, please contact Grainne McCloskey on [email protected] or call 07703189048.
Social media to share please https://twitter.com/TheBigLunch_NI/status/1344257152429518849?s=20
Last updated 6 months 1 week ago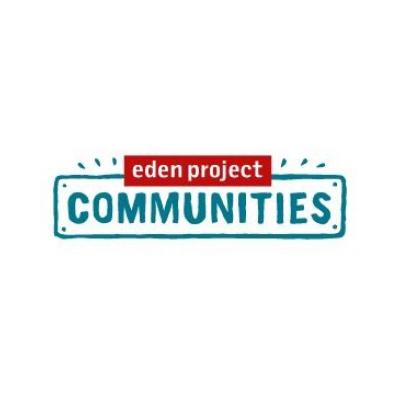 Eden Project Communities
Eden Project Communities
C/o Big Lottery Fund
Belfast
BT7 2JD
United Kingdom
The National Lottery Community Fund