Don't be left out in the cold!
As the adage goes, the time to repair the roof is when the sun is shining!
Thursday / 05 September 2019 10:30am
As winter is approaching, many people will be thinking about improvements that can be made to their home and energy savings which can be made. Some households are unfortunately much worse off than others and are living in or at risk of fuel poverty.

NEA NI delivers Northern Exposure, a community action project, funded by the Public Health Agency, designed to tackle the high levels of fuel poverty within Belfast working directly with health & housing professionals, support services, community and voluntary stakeholders.

If you or your organisation/community group work with people in or at risk of living in fuel poverty, NEA NI can Help you Secure Grants for Energy Efficiency Measures, Provide Advice on Reducing Energy Bills, Assist to Maximise Income, Provide Free Tailored Educational Sessions for your Staff and Voluntary & Community Groups. It just takes one phone call!


Fast Facts
-  Fuel poverty is defined as spending in excess of 10% of household income to keep a satisfactory level of heating;
-  The Northern Ireland Housing Executive (NIHE) 2016 House Condition Survey estimated that approximately 22% (160,000) of households in Northern Ireland were in fuel poverty;
-  Excess winter deaths increased by 130% from 636 in 2015/16 to 1497 in 2017/18.  Over 450 of these are directly attributable to people living in cold damp homes.


For further information, please contact Hugh McVeigh, Project Coordinator (NI) on 028 9023 9909 or via email to: [email protected].
Last updated 4 months 2 weeks ago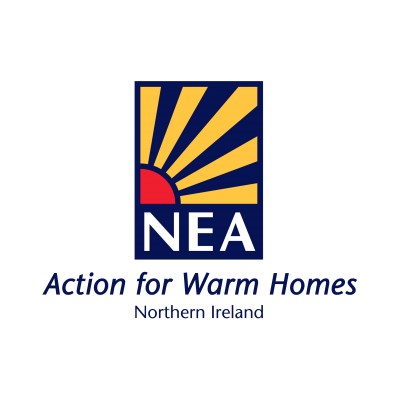 National Energy Action (NEA) NI
1 College House, Citylink Business Park
Albert Street
Belfast
BT12 4HQ
United Kingdom