Diploma in Dance Teaching and Learning (Children and Young people)
Dance Associate is proud to introduce new course from September 2015
Diploma in Dance Teaching and Learning
Wednesday / 04 March 2015 1:44am
Diploma in Dance Teaching and Learning (Children and Young people)
Who is the course for?
This qualification is for anyone working with children and young people in dance. It is designed for people with a variety of dance teaching backgrounds from those new to teaching to those with many years of experience. It is applicable for practitioners across different dance styles such as contemporary, ballet, jazz or street dance.
For less experienced dance teachers the Diploma in Teaching and Learning (DDTAL) will provide training in the theoretical and practical skills of teaching dance to children and young people. For more experienced practitioners it can provide the opportunity to reflect and develop their practice as well as gaining an official qualification that will enhance their career opportunities.
The Diploma is now accepted as a route to Qualified Teacher Status (QTLS)
DDTAL is a nationally recognised teaching qualification within the community and informal sectors. It has also now been recognised by the Institute for Learning (IfL) as having equivalency with DTLLS. This gives the holders of DDTAL the right to apply to the IfL for professional formation leading to QTLS - Qualified Teacher Learning and Skills. You will also need English and Maths at Level 2 (eg GCSE level) for qualified teacher status within the formal sector.
What will I study on the course?
The course is made up of four units which cover a variety of topics:
Unit 1: Teaching and Learning in Dance
Unit 2: Professional Knowledge of Dance Teaching
Unit 3: Critical Reflection on Dance Teaching
Unit 4: Dance Teaching in Practice
These units include the following topics, amongst others:
Planning and supporting learning in dance
Managing and evaluating learning
Creating, performing and appreciating dance
Motivating students
Diverse and inclusive dance practise
Formal and informal education
Legal compliance and policies
Knowledge of safe and effective dance principles
Professional conduct and competence
The role of observation in improving dance teaching and learning
Reflective practise and action learning approaches
Dance teaching in practise
Managing challenging behaviour
What makes this course special?
Dance Associate offers a flexible training programme delivered at weekends and holiday times. It includes:
Practical workshops, lectures and seminars led by highly experienced trainers and practitioners
Individual support and guidance from professional dance staff
Being part of a network of dance practitioners
Organisation of Trinity College London
Entry Requirements
This course is designed for people with a variety of dance experience and backgrounds.
You may have completed dance training that is equivalent to degree level that ensures you have appropriate dance knowledge, skills and understanding. However, applicants with other relevant qualifications or no formal dance qualifications, but significant dance experience can apply. Applications from practitioners across a range of dance styles are invited. Minimum age for undertaking the qualification is 18 years but normally you will be over 21 years of age.
How will I be assessed?
You will be assessed through a series of practical and written tasks which will be completed by the end of the course. You will also be observed delivering a dance class.
How long is the course?
The course is designed to take place over one year although there is flexibility over the timing of the final unit 'Dance Teaching in Practise'.
Registration will begin from April 2015, auditions in May and June 2015.
For more information please contact us on: 077 255 180 20 or
E-mail: [email protected]
Last updated 5 years 3 months ago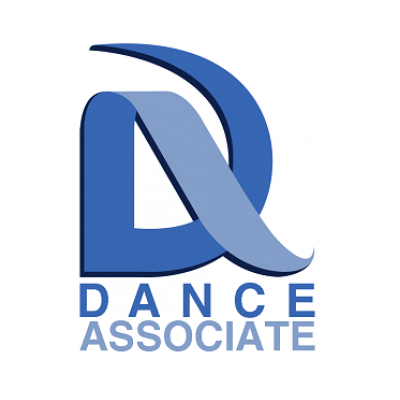 Dance Associate Ltd
52
Mill Street
Newry
BT34 1AG
United Kingdom