Diona Doherty says have a Girls' Night In for Cancer Focus NI
Cancer Focus NI and Diona Doherty, a star of Derry Girls, are asking women across Northern Ireland to have a fun Girls' Night In during October to raise awareness of breast cancer and to help fund research into the disease.
Tuesday / 02 October 2018 3:18pm
Get the girls together and have a movie night, a pamper party, or even a cocktail party. Just whatever you can think of… it's up to you!
Your special night in will mark breast cancer awareness month by raising vital funds for pioneering breast cancer research at Queen's University Belfast. You can sign up now for your Girls' Night In Party Pack.
Breast cancer is the most common cancer in women in Northern Ireland – every year 1,300 are diagnosed and 300 lose their lives.
Derry Girls actor Diona Doherty helped care for her grandmother Gretta, who had lung cancer, and also lost two of her other grandparents to cancer. Now she is encouraging women all over Northern Ireland to support this year's campaign.
She said: "I'm so proud to support Cancer Focus NI's Girls' Night In campaign. I know that Erin and the gang wouldn't need to be asked twice to sign up for a Pink Party, so please use Girls' Night In as an excuse to get together with the important ladies in your life, have some fun and support a worthy cause. "
Maeve Colgan, Head of Fundraising, Cancer Focus NI, said: "The research Cancer Focus NI is funding has the potential to make an enormous difference to the lives of many women - but we can't do it without you.
"We're asking women everywhere to show their support by hosting a Girls' Night In for a few friends to help raise funds. Do whatever you and your friends enjoy doing - and ask for a donation to Cancer Focus NI. It's a great reason to have a good time with the girls!"
If you'd like to organise a Girls' Night In, get your party pack at www.cancerfocusni.org/girlsnightin, call our fundraising team on 028 9066 3281 or email [email protected].
If you're worried about cancer call the Cancer Focus NI free NurseLine for information and advice on 0800 783 3339.
Pic caption: 
Diona Doherty, of Derry Girls fame, and researcher Dr Kienan Savage get 'In Pink' for Cancer Focus NI's Girls' Night In campaign to support pioneering breast cancer research at Queen's University Belfast. To sign up for your Girls' Night In pack visit www.cancerfocusni.org or call 028 9066 3281.
Last updated 1 year 9 months ago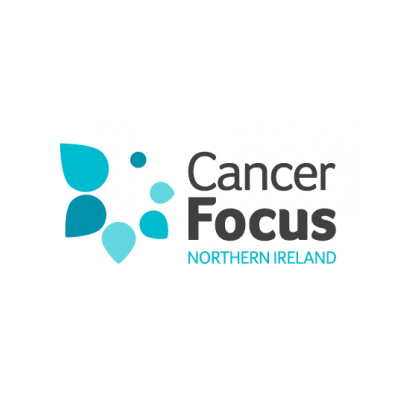 Cancer Focus Northern Ireland
40-44 Eglantine Avenue
Belfast
BT9 6DX
United Kingdom