Destination cyberspace as young people from NI get set to meet top politicians
William Stringer from Moneymore and Ciaran Weir from Lurgan are two of 25 young people from across the UK set to put across their views at this week's international cyberspace conference in London.
Monday / 31 October 2011 9:44am
William Stringer and Ciaran Weir are two of 25 young people from across the UK hoping to meet Foreign Secretary, William Hague, and US Secretary of State, Hillary Clinton, to put across their views at an international cyberspace conference this week (1 & 2 Nov).
Ciaran, 20, from Lurgan and William, 18, from Moneymore will be attending the Youth Conference on Cyberspace, facilitated by the NSPCC, which will run alongside the London Conference on Cyberspace. It aims to identify how the many social and economic benefits of the internet can be protected, while tackling the challenges, like cybercrime, which threaten them.
The Conference will be attended by 900 adult delegates from 60 countries. Selected as two of only 25 ambassadors for young people across the UK, William and Ciaran will have the chance to take part in face-to-face debates and interviews with political leaders and technological entrepreneurs such as Wikipedia founder, Jimmy Wales, and industry leaders from Facebook, Blackberry and Skype.
They will also take part in a specific debate on internet safety for children, chaired by Tim Loughton, Minister for Children and James Brokenshire, Security Minister. Andrew Flanagan, NSPCC Chief Executive will also be on the panel.
The conference will be a chance for Ciaran and William to represent young peoples' views about the opportunities the digital world offers them, as well as discuss issues facing young people in the new technological era.
Emily Cherry, Head of Participation at the NSPCC said: "Digital media has fundamentally changed young people's way of communicating and engaging. No previous generation has ever been able to claim an instant global voice in the way they can do now. Digital media allows the most vulnerable groups of young people to reach out, give their opinions and be heard.
"The NSPCC is committed to giving young people a voice and the Youth Conference on Cyberspace provides a fantastic opportunity to speak directly to some of the world's most influential leaders in this field."
Ahead of the conference William and Ciaran will help to gather information about young peoples' views on the key issues to be debated at the conference, including: social and economic benefits of the internet, cyber crime, international security and safe and reliable access.
Any young person can have their say by contributing to the debate on twitter (#youthLondonCyber) and on specially created Youth London Cyber blog (www.youth-london-cyber.ning.com).
The 25 ambassadors will then share updates from the conference with young people across the UK through live twitter feeds and blogs. There will also be the chance for people to Skype directly to ask questions and speak to delegates 'in person'.
The two-day event will culminate with the group of 13 to 21 year olds addressing the adult conference, in a Dragons Den style pitch, with the top issues they want politicians and digital leaders to take notice of. 
Ciaran and William and the other 24 young people have been selected from a number of organisations including ChildLine, NSPCC, Stonewall, Raw TV Ltd, Changemakers, Restless Development, South London YMCA, National Deaf Children's Society, Virgin Media Pioneers and Harwich and Dovercourt High School in Essex.
The London Conference on Cyberspace will be held at the Queen Elizabeth II Conference Centre on 1-2 November. More information about the Conference and the issues it will be addressing can be found on the Foreign and Commonwealth Office website. (http://www.fco.gov.uk/en/global-issues/london-conference-cyberspace/ )
Last updated 8 years 2 months ago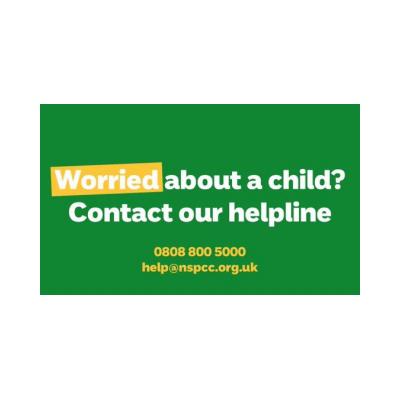 NSPCC
Lanyon Building
North Derby Street
Belfast
BT15 3HN
United Kingdom