Demonstrating Impact: A Marathon not a Sprint - Inspiring Impact NI Phase 2 Announced
The final Inspiring Impact NI Phase 1 knowledge exchange event took place on Friday 4 December 2015 and brought together over 70 representatives from the VCSE sectors, statutory and independent funders and academics.
Tuesday / 08 December 2015 10:06am
The event had a dual purpose: 1: to share learning from Phase 1 of the programme, which draws to a conclusion in 2015; and 2: to announce Phase 2 which will kick off in January 2016 for two years.
Speaking at today's event Aongus O'Keeffe, Programme Leader for Inspiring Impact NI said:
"Over the past 12 months VCSE organisations and funders have been testing an outcomes focussed impact practice approach. This first phase is now coming to an end and today is both an opportunity to share learning from Phase 1 and to celebrate how far we have come on the journey towards transforming practice. We are delighted to launch our learning paper today, "First Steps to Impact" which highlights the achievements, challenges and learning from the VCSE 'Planning for Impact' support programme. We are also excited to announce plans for Phase 2 of the Programme thanks to support from the Building Change Trust and the Department for Social Development to the tune of around £250,000."
Over the last two years, through a strategic partnership with Community Evaluation NI, significant work has been taking place to support VCSE organisations and their funders to begin to plan for and focus more on the impact of the work that they do using the Inspiring Impact resources. This further investment will help a cohort of organisations and funders to take this to the next level and embed impact practice at a strategic level.
This investment comes in the context of a £600,000 award by the Big Lottery Fund to support the wider UK programme for a further three years.
Phase 2 of the Northern Ireland Programme will focus on four priority areas: developing impact practice across the VCSE sectors and funders; developing and improving Inspiring Impact supportive resources, exchanging and disseminating knowledge and learning from the programme; and influencing policy at a strategic level. For further detail the Operational Plan summary can be viewed here
The success of Phase 1 of the initiative was due to effective collaboration between the Trust, Community Evaluation NI, the Department for Social Development and a range of organisations right across the sector who received grant aid and other support to share the approach and resources with their members and groups.
Nigel McKinney, Building Change Trust Director of Operations said:
"The Trust believes that the Inspiring Impact Programme meets a demand from right across the sector for high quality resources and support as organisations are ever more focused on demonstrating how increasingly scarce resources are making a real difference to the lives of people and communities in Northern Ireland."
The Building Change Trust, as the Northern Ireland partner on the UK board, commissioned the delivery of the Inspiring Impact NI programme.  The Trust committed £500,000 to an initial two year programme of work running to December 2015, matched by a further £188,000 from the Department for Social Development, to support VCSE organisations and funders to better understand and embrace an impact focused approach.
Last updated 3 years 10 months ago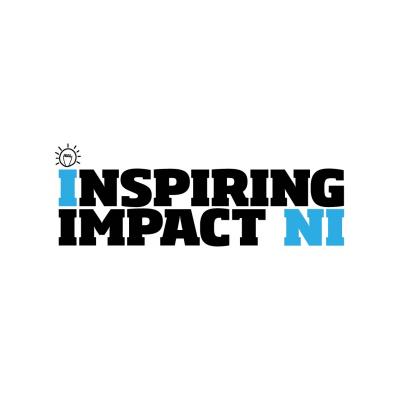 Inspiring Impact NI
129 Ormeau Road
Belfast
BT7 1SH
United Kingdom