Dementia NI asks everyone to be more patient and JAM! Give 'Just a Minute'
Local charity Dementia NI, set up by a group of individuals living with dementia, has teamed up with Belfast based social enterprise NOW Group to launch a dementia-specific JAM Card.
Wednesday / 04 April 2018 7:54am
The award winning JAM Card allows people with dementia, learning difficulties and communication barriers to ask for an extra minute of patience when in customer service situations. 
The JAM Card, which stands for Just A Minute, was originally developed by NOW Group which supports people with learning difficulties and autism. Dementia NI has replicated the card for everyone living with dementia and memory problems as a discreet way of telling people that sometimes they need a little extra time and patience. 
The card's quote "I have dementia/memory problems and may need assistance" was developed by members of Dementia NI who are all living with a diagnosis of dementia. Adopting the durable original business card format, members of Dementia NI also requested the inclusion of a key fob, so that they will always have the card with them on their travels. A JAM app is also available for smartphone users.
Increasing confidence and independence: 
The JAM Card app allows users to choose what their screen says from a list including dementia, autism, a brain injury or simply 'I have a condition'. One of the features of the app is that users can log where they have used it and give the business a rating, so that other JAM Card users can see places where others have had a good experience and then make an informed choice about which business to visit. 
Dementia NI Member Frankie Stitt, highlights the importance of the JAM Card and the positive effect it has brought to his independence following his diagnosis of dementia,
"I never leave the house without my JAM Card, it is now an essential part of my life. My diagnosis knocked my confidence a lot, but the Dementia JAM Card has increased my independence following my diagnosis of dementia. I frequently use it now on public transport and when out and about and always get a positive response from the staff. I have shown the JAM Card to family and friends and they feel that it is a great working tool which gives me reassurance in my abilities."
Programme Manager of Dementia NI Tara Collins comments, 
"The JAM Card will enable everyone who is living with dementia and memory problems to remain as independent as they can as well as increase understanding about their illness. JAM Card users don't need to disclose what their communication barrier is – simply that they need a little more time. We also want to encourage local businesses to sign up to the JAM Training package, which will help make their local communities become Dementia-Friendly as well."
Speaking at the launch of the Dementia NI JAM Card, High Sheriff of Belfast, Councillor Carole Howard said: 
"This dementia-specific JAM Card is a wonderful initiative, offering people living with dementia and other conditions a discreet way of making their interactions a little easier whilst out shopping or socialising, so that they can continue to lead active, independent lives.  
"What many people don't realise is that dementia can affect anyone, not just the elderly. And in Belfast, we have one of the highest diagnosis rates of dementia in the UK. As High Sheriff, I'm committed to ensuring that as many people as possible are educated on the condition, so I have put forward a motion at council to make Belfast a Dementia Friendly City. It's our opportunity to do something proactive to help all those currently suffering in silence. 
"We've also committed through our Belfast Agenda to making this a city which supports and cares for people who face multiple challenges and enables empowered citizens. So, I wholeheartedly encourage Belfast businesses to sign up to training to become JAM card friendly."
Dementia affects approximately 20,000 people in Northern Ireland and it is estimated that two thirds of people with a diagnosis live in their own homes. The JAM Card will enable people with dementia to live well in their local communities, without facing stigma and discrimination.  
If you or someone who you know would benefit from using a Dementia JAM Card, please contact Dementia NI on 028 90 68 67 68 or email: [email protected] 
NOW GROUP 
JAM Card Friendly Organisations:
The team behind the JAM Card has also launched a package to businesses that will allow them to become JAM Card Friendly including online staff training course or a half day face to face training session with one of NOW's experienced staff members. Organisations undertaking the training are provided with marketing materials to help inform customers that they welcome JAM Card holders, including a window sticker and logos for use online and on relevant documents.
Corporate Social Responsibility Opportunity: 
There has been considerable support from businesses since the JAM Card was launched with many welcoming the opportunity to improve their level of customer service and prove their commitment to being a responsible business.
Pricing starts at just £99 for a small business. This allows the organisation access to the online training course for 10 people, 'We welcome JAM Card holders' window stickers and marketing material. To find out more and register today visit www.jamcard.org. 
NOW Group Belfast City Council #JAMCard
Last updated 1 year 6 months ago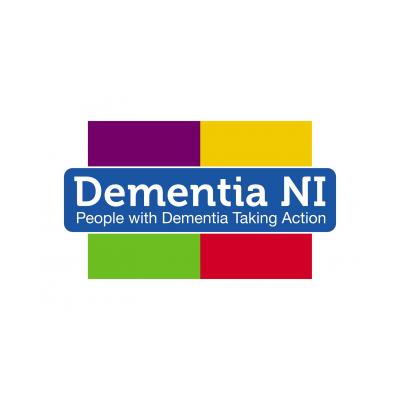 Dementia NI
Unit 47, North City Business Park
2 Duncairn Gardens
Belfast
BT15 2GG
United Kingdom
Dementia NI