David Ford views NSPCC court technology in action
Justice Minister David Ford recently saw how technology is supporting young and vulnerable witnesses in the judicial process.
Wednesday / 22 May 2013 3:34pm
On a visit to the NSPCC Young Witness Service in Foyle, the Minister said the service is vital in supporting young people in what can be daunting court proceedings.
David Ford said: "The NSPCC remote live link provides a valuable facility for young and vulnerable witnesses who are anxious or concerned about giving their evidence in a courthouse.
"I am committed to improving services for victims and witnesses and ensuring they have access to appropriate facilities to help achieve best evidence.  To this end my officials in the NI Courts and Tribunals Service are planning to develop remote link sites across the court estate.  
"Victims and witnesses of crime have a crucial role in the justice system.  Improving their experiences of the system, and ultimately getting justice for victims, is high on my agenda. 
"The new Victim and Witness Strategy will be important in ensuring effective progress is made to improve the experience of victims and witnesses.  Access to appropriate facilities will play a key role in this."
An independent review of the service, commissioned by NSPCC in January 2012, found that young witnesses were supported to give their best evidence through the remote live link in a safe, secure environment with people to support them.  As a result, the report said, the court proceedings were more likely to go ahead and the young witness more able to completer their evidence.
Neil Anderson, head of NSPCC services inNorthern   Irelandsaid: "For any child, the judicial process can be perplexing and traumatising.  Having found the courage to report the crime, and furthermore to stand up in court, we need to ensure that we give them everything they need to provide their best evidence. When criminal proceedings – particularly those relating to more serious crimes – can last for months and even years, with long waiting times to give and complete evidence, it is vital that children and young people are adequately supported throughout.
"The NSPCC's Young Witness Service, funded by the Department of Justice, is a vital cog in improving young people's experience of the judicial process. When recent high profile cases have made us aware, as a society, of the need to be vigilant to the treatment of children, and receptive to their concerns, it is imperative that we commit throughout the entire process."
To find out more, or volunteer with the NSPCC's Young Witness Service, visit www.nspcc.org.uk or call 028 94487533.
Last updated 7 years 2 months ago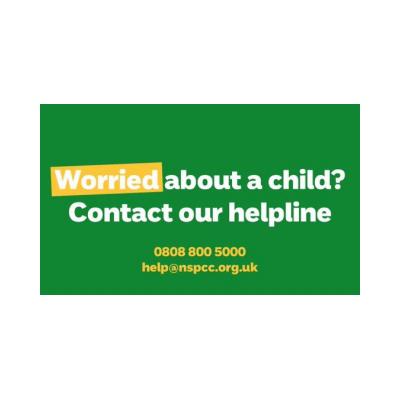 NSPCC
Lanyon Building
North Derby Street
Belfast
BT15 3HN
United Kingdom