Dale Farm in partnership with Cancer Focus NI
Leading dairy company Dale Farm and Cancer Focus Northern Ireland have joined forces to raise £20k for the charity during 2020.
Tuesday / 18 February 2020 11:28am
The money raised during the 'Legendairy' partnership will all stay in Northern Ireland to help local cancer patients and their families at one of the most difficult times of their lives.
Staff at Dale Farm will be holding a coffee mornings, sponsored cycle between the company's seven Northern Ireland plants, raffles and quiz nights to help raise the much-needed cash.
Cancer Focus NI will visit staff to raise awareness of cancer, carry out health free checks on its Keeping Well vans, hold health promotion seminars including advice on care in the sun, stop smoking clinics, quick fit sessions, and help out at events such as the Balmoral Show.
Nick Whelan, CEO of Dale Farm Group, said: "We're looking forward to supporting Cancer Focus NI during 2020 as part of our community partnership programmes and I wish everyone success in their fundraising efforts".
Rosie Forsythe, corporate partnership manager, Cancer Focus NI, said: "We are delighted that Dale Farm has come on board with us and we are looking forward to a productive and fun year working in partnership. Our mascots, Bella the cow and our own Genevieve the healthy goat, are already firm friends.
"Both organisations are passionate about giving back to the community and encouraging a healthy lifestyle. With these shared aims, we hope to raise a substantial sum of money to help us continue our valuable work supporting local people affected by cancer and spreading important health messages about prevention."
Cancer Focus NI has been supporting local cancer patients and their families for over   50 years. They also fund pioneering research at Queen's University Belfast, advocate for better health policy, and work in schools, colleges, workplaces and community venues to help people lower their risk of cancer.
Anyone who has any concerns about cancer can call the Cancer Focus NI free information and support Nurse Line on 0800 783 3339 and speak to a specialist cancer nurse.
Last updated 3 years 7 months ago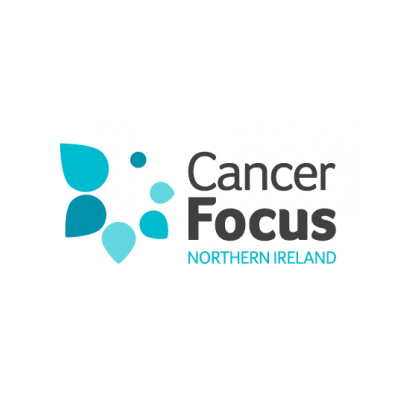 Cancer Focus Northern Ireland
40-44 Eglantine Avenue
Belfast
BT9 6DX
United Kingdom