Cruse 30th Anniversary Thank You Event at Stormont
Cruse Bereavement Care in Northern Ireland is celebrating the 30th anniversary of providing support when someone dies, with a reception in Parliament Buildings, Stormont on Wednesday 17th September at 7.00pm.
Wednesday / 17 September 2014 11:35am
The event will be hosted by local MLA Mrs Brenda Hale, and speaking ahead of the event Mrs Hale stated that "she was proud to be showcasing how Cruse had helped and supported those who had been bereaved and I thank them for their commitment to enhancing society's care of bereaved people for 30 years."
She added, "bereavement is still a taboo subject in many ways and most people are still unaware that support is available for them. That's why I will continue to support Cruse and their many volunteers in the best way possible, as they unselfishly help and counsel those who need support to get their lives back on track."
The event is an opportunity for Cruse to say a thank you to those who have supported the organisation in Northern Ireland over the past 30 years, and to acknowledge the commitment of volunteers and staff throughout Northern Ireland.
Guests at the reception will include Mr Edwin Poots MLA, Minister for Health & Public Safety, Debbie Kerslake, Chief Executive of Cruse, existing and former volunteers, staff and clients and a wide range of representatives from the Northern Ireland community
Anne Townsend, Director for Cruse in Northern Ireland said "Cruse is delighted to have this opportunity to publicly acknowledge the contribution Cruse NI has made to the community in Northern Ireland over the past 30 years, and to recognise the volunteers who give so much in time, energy and commitment to supporting bereaved children, young people and adults. Cruse is recognised as the leading bereavement charity and we are grateful to everyone who has supported us to provide somewhere to turn when someone dies."
Cruse Bereavement is a national charity which offers support, advice and information to children, young people and adults when someone dies, and aims to enhance society's care of bereaved people. Cruse has been operating in Northern Ireland since 1984 across seven sites in Northern Ireland, and has over 450 volunteers.
Last updated 5 years 9 months ago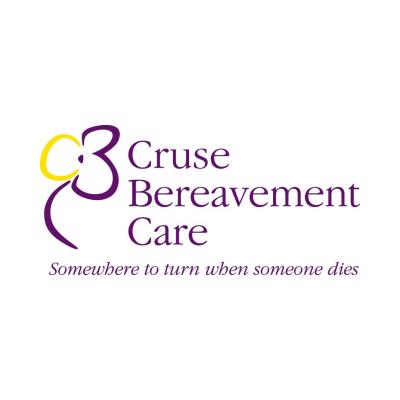 Cruse Bereavement Care NI
Cruse NI Regional Office
Prince Regent Commercial Centre
Belfast
BT5 6QR
United Kingdom