CO3 Leadership Awards 2019: Making the World a Better Place - NOMINATE NOW
Nomination deadline for the CO3 Leadership Awards 2019 is 12 noon Thursday 22 November 2018.
Friday / 26 October 2018 3:50pm
Building on the success of the 2018 CO3 Leadership Awards, we have raised the stakes again!  This year we have eleven leadership categories.  In addition to the accolade of receiving a CO3 Leadership Award, we are offering the eleven Award winners with an opportunity to participate in a three-day leadership exchange in Sweden.  The trip is designed to provide the Award winners with a chance to listen, learn and share experiences with their Swedish peers!
We are grateful to all of our Sponsors, with a special thanks dedicated to Ecclesiastical Insurance for their continued support as the main sponsor of the CO3 Leadership Conference and Awards 2018 - Making the World a Better Place.
The winners will be presented with their Awards at a high profile ceremony on 7 March 2019 at La Mon Hotel & Country Club.  With over 350 guests in attendance, the Awards gala dinner provides an excellent opportunity to celebrate the innovative work of Third Sector leaders.
There are ten categories this year. Further information on each can be found on the CO3 website here.
The deadline for submissions is 12 noon on Thursday 22 November 2018 so make sure you nominate today!
The Categories
Leading People
Social Innovation
Trustee of the Year
Social Entrepreneurial Leader
Leading Forward in Transformation across Health and Social Care
Best Newcomer
Leading Organisation Change
Inspiring Leader of the Year
One to Watch
Leading a Smaller Organisation
Lifetime Commitment to the Third Sector
For more information and to nominate online please visit the CO3 website http://co3.bz/categories
Last updated 11 months 2 weeks ago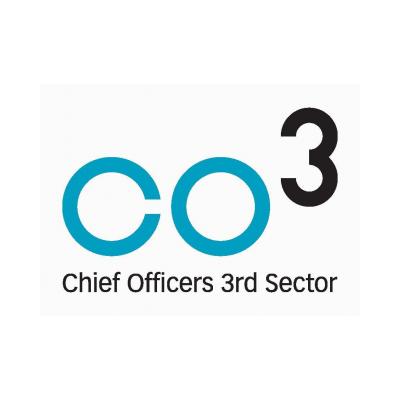 CO3 Chief Officers 3rd Sector
C03
34 Shaftesbury Square
Belfast
BT2 7DB
United Kingdom