Clocking the Kms
A dynamic group of cancer care researchers at the Ulster University have organised a Clock the Kms event to raise much-needed cash for local charity Cancer Focus Northern Ireland as its income hits an all-time low.
Thursday / 09 July 2020 8:59am
The research group and friends will be putting their best feet forward to walk or run 2km, 5km, 10km – or whatever distance they prefer - to collectively notch up 100km on July 18 and 19.
The Cancer Care Research Group (CCRG) team at the University's Institute of Nursing and Health Research, will each be doing their own individual challenge and encouraging colleagues, friends and family to join them.
The fundraiser is being organised by Eilis McCaughan who is a Professor of Cancer Care and Cherith Semple, a Reader in Clinical Cancer Nursing.
In their working lives, the group seek to make a positive impact in the lives of people affected by cancer and work across a number of settings in partnerships with healthcare trusts, voluntary organisations and academic institutions locally, nationally and globally.
Prof McCaughan said: "Cancer Focus NI has supported important research that has resulted in improving the lives of many people living with cancer in Northern Ireland and beyond. I am excited to be donning my walking boots, clocking up the kilometres while raising money for this great charity."
Dr Semple said: "I'm planning on a 10km walk myself and I'm really looking forward to making my walk count. A number of our researchers are working on projects to help improve the quality of life of people who have completed treatment for head and neck cancer. 
"We are very aware that the coronavirus pandemic has had a dramatic effect on the income for many charities, so our CCRG decided to fundraise for Cancer Focus NI. For a number of years, Cancer Focus NI has been involved in organising an annual conference for people in Northern Ireland with head and neck cancer and Clocking the Kms will raise funds to support future events. 
"This annual conference has been so much appreciated, providing the unique opportunity for patients and family members to meet others who have gone through similar treatment."
Rosie Forsythe, Cancer Focus NI, said: "We are a local charity that supports cancer patients and their families all over Northern Ireland at one of the toughest times of their lives.
"We can't thank Cherith, Eilis and their colleagues enough for giving us a helping hand. Cancer Focus NI relies on donations for over 90% of our income. We've had to postpone our fundraising events and as a result our income has reduced to seriously low levels, so we are particularly grateful at this hugely challenging time." 
You can donate to the group's JustGiving page at https://www.justgiving.com/fundraising/cherith-semple?utm_source=Sharethis&utm_medium=fundraising&utm_content=cherith-semple&utm_campaign=pfp-email&utm_term=77c9a6502fa1496cb1011e293606413f.
You can also support Cancer Focus NI by making a donation today on cancerfocusni.org/appeal, text FOCUS to 70660 to donate £5 or text FOCUS £10 to 70660 to donate £10.
Last updated 3 years 2 months ago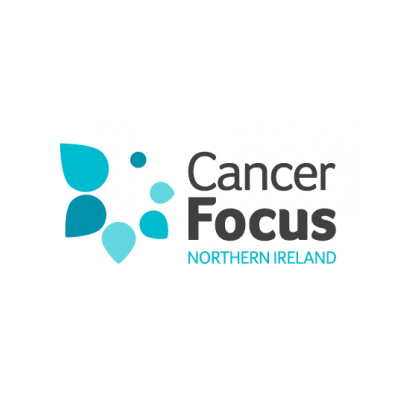 Cancer Focus Northern Ireland
40-44 Eglantine Avenue
Belfast
BT9 6DX
United Kingdom