Children's Commissioner Calls on Northern Ireland Executive to End Child Poverty
Northern Ireland Commissioner for Children and Young People, Patricia Lewsley – Mooney, reiterated her concern at the lack of effective government action to address the issue of child poverty.
Friday / 22 February 2013 10:57am
The Commissioner was responding to the statistics released by 'End Child Poverty Alliance'.
Despite numerous pieces of research and reports child poverty levels in Northern Ireland continue to be among the worst in the UK.
"I'm extremely concerned by the high levels of child poverty in Northern Ireland, and recognise that they are particularly high in North and West Belfast, Derry (Foyle) Newry & Mourne and Strabane.
"These are the latest in a long list of research reports that continue to tell us that child poverty in Northern Ireland is soaring.
"In Northern Ireland, 21% of children live in 'persistent child poverty', which is more than double the GB rate," said the Commissioner "I want to know what the Northern Ireland Executive is doing to address this."
The Child Poverty Act came into effect in March 2010 committing the UK government to eradicate child poverty by 2020. While the Act does not set specific Northern Ireland targets it does require the Executive to demonstrate that it is contributing to the reduction of child poverty.
"In 2011 the OFMDFM Committee produced a Child Poverty Strategy and there is a children and young people's Ministerial sub group", said the Commissioner.
"It has been almost two years since the strategy was produced and I have yet to see an action plan which sets out what the Executive is actually planning to do to address the issue of child poverty."
Mrs Lewsley - Mooney commissioned research in April 2012 which looked at the impact welfare reform may have on children and young people.
"It is not solely families who rely on benefits for support who are affected by poverty; even families where a parent is working are struggling", she said.
"My fear is that the introduction of welfare reform proposals could worsen the situation for families already facing hardship, leading to even more children living in poverty."
Mrs Lewsley - Mooney said that her reports on welfare reform proposals show that many thousands of children and young people may suffer significantly reduced living standards.
"We need each government department to work together to make sure they are investing in opportunities for our children and young people to learn, grow and flourish"
"This is a deep rooted problem and it is my job to monitor and hold Government to account if they are not meeting the challenge of eliminating child poverty and I will continue to address this with them."
ENDS
To bid for interviews or for more information please contact: Patrice Morris, Communications and Engagement Officer, NICCY on 028 9031 1616 or Email [email protected].
You can read more about the Commissioner's Welfare Reform work here: http://www.niccy.org/article.aspx?menuId=14312
You can read about the 'End Child Poverty Alliance' statistics here: http://www.endchildpoverty.org.uk/why-end-child-poverty/poverty-in-your-area
Last updated 10 years 7 months ago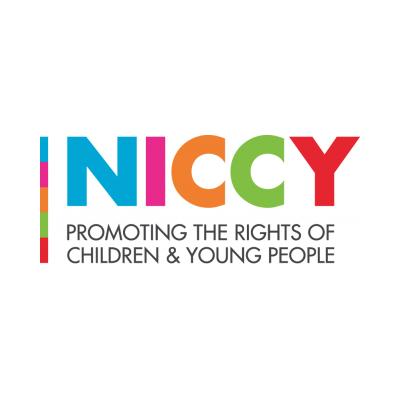 Northern Ireland Commissioner for Children and Young People
Equality House, 7-9 Shaftsbury Square
Belfast
BT2 7DP
United Kingdom