Children Celebrate Day Of Play Across Northern Ireland
Playday is celebrated on Wednesday 7 August with events taking place across Northern Ireland to promote the importance of children's right to play and get children out playing.
Thursday / 08 August 2019 11:14am
Having plenty of opportunities to explore and play outdoors is essential for children's physical and mental health, as well as their happiness, learning and development. 
The Playday theme – Play Builds Children – highlights the many ways play is good for children:
Play Builds Friendships

– playing allows children to interact with others, develop relationships, deal with conflict, and learn respect and tolerance. 

Play Builds Resilience

– playing boosts children's confidence, creativity, problem-solving skills and perseverance, enabling them to cope with stress and challenges throughout life.

Play Builds Health and Well-being

– being active through play helps children physically and emotionally, contributing to their health and happiness.

Play Builds Communities

– playing allows children to learn about the world around them, make connections, and develop a sense of identity and belonging. 
Local community events, such as Playday celebrations, provide an ideal opportunity to bring together children, families and the wider community. The biggest difference we can all make in our communities is to improve the environment and conditions to make it easier for children to access outdoor play opportunities.
We are calling on everyone – parents, grandparents, carers, childcare providers and support staff to help us celebrate and promote the importance of play, every day.
Jacqueline O'Loughlin, Chief Executive, PlayBoard NI said, "Each year Playday offers a wonderful opportunity to shine the spotlight on play and how vital access to a diverse range of play opportunities is for all children. We know it's essential that children and young people get time to play every day and we're delighted that events are taking place right across Northern Ireland on 7 August, including local Council run events, to highlight the vast range of benefits children gain from playing. It's great to see organisations getting on board with our message of play building children and its essential role in children's growth and development."
For play inspiration check out our fun summer activity checklist at https://www.playboard.org/fun-summer-activities/
Last updated 3 years 9 months ago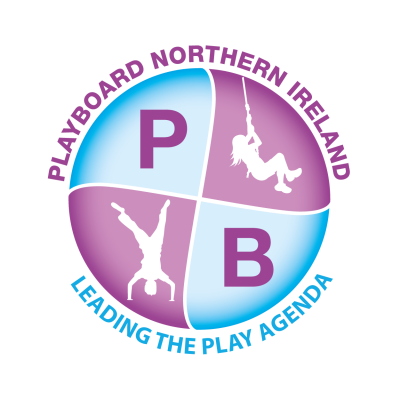 PlayBoard NI
7 Crescent Gardens
Belfast
BT7 1NS
United Kingdom