ChildLine volunteers in Northern Ireland prepare to help lonely and vulnerable children this Christmas
Christmas is a magical time of year for most children across Northern Ireland but sadly there are some for whom it can be an incredibly difficult and lonely time.
Thursday / 12 December 2013 2:44pm
ChildLine figures have been announced which show the free, confidential, 24-hour helpline and online service provided by the NSPCC, is expecting counsellors at its bases in Belfast and Foyle to carry out 1849 counselling sessions from children and young people across the UK this month1.
In December last year, the Northern Ireland bases received 249 contacts about family relationship issues,  which could be anything from worries relating to parents separating to arguments with family members and wanting to leave home or go into care.  Trained volunteers also carried out 161 counselling sessions about bullying and online bullying, and saw a worrying trend towards children contacting the service with concerns that posed a serious risk to their lives, including 86 about suicide and 168 about and self-harm.
One child who contacted ChildLine in Belfast2 last Christmas told a counsellor, "My parents went away a few days ago and they said they would be back for Christmas. I was really looking forward to seeing them and I'm very upset they haven't come back today. It's not the first time this has happened and although I am upset, it is my little sister who I am really worried for. I'm not sure whether what they have done is right because I don't know any other life apart from this."
ChildLine counsellor Sarah Cassidy will be volunteering on Christmas day this year in the Belfast base. She said, "I am very lucky to have my friends and family around me this Christmas, and couldn't imagine being in a position where I feel alone and miserable. I have previously volunteered on Christmas Day and, although it can be difficult taking calls on what is supposed to be such a happy occasion, being able to offer advice and support to those children and young people who needed us was such privilege; and I'm really fortunate to be able to do the same this year."
Mairead Monds, ChildLine service manager for Northern Ireland, said; ChildLine volunteers will be spending Christmas Day not with their families, but seeing the other side of the festive season, helping Children and young people who truly need their support. It's no exaggeration to say that ChildLine really could be the difference between life and death for some children this Christmas. Please help us be there when they need us most – just £4 will help us answer a call this Christmas."
ChildLine provides a lifeline for thousands of children at Christmas. To ensure that trained counsellors can continue to listen and offer help, advice and support to children and young people who need to talk, even on Christmas Day, the NSPCC has launched its Christmas Call for Help Appeal.
Visit www.nspcc.org.uk or text HOPE to 70744 to donate £4 and help answer a call to ChildLine this Christmas.
1. Although these counselling sessions have taken place at a particular base, the child or young person may have contacted ChildLine from anywhere in the UK.
 2. All names and potentially identifying details have been changed to protect the identity of the child or young person. Snapshots are created from real ChildLine contacts, but are not necessarily direct quotes from the young person.
Texts cost £4 plus one standard network message charge, and you must have the bill payers' permission to use this service. The NSPCC expects to receive approximately £3.99 per message depending on your network. (By using this service you agree to the NSPCC contacting you by phone or SMS, the NSPCC will not pass on your details to other parties for any purpose other than contacting you about supporting the NSPCC.) 
Last updated 6 years 8 months ago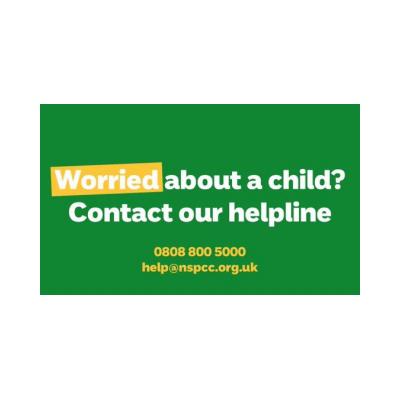 NSPCC
Lanyon Building
North Derby Street
Belfast
BT15 3HN
United Kingdom