Cheers to 50 Years
To mark its 50th birthday, Cancer Focus Northern Ireland has launched a new fundraiser – Cheers to 50 Years - calling on local people to ask for donations for cancer research instead of gifts on their birthday this year.
Friday / 22 February 2019 9:53am
Cancer Focus NI aims to raise a massive £100,000 for research into breast cancer at Queen's University Belfast by encouraging everyone to sign up for its Cheers to 50 Years campaign.
Ollie Govett, Community Fundraising Manager, Cancer Focus NI, said: "Cancer Focus NI wishes everyone could celebrate another birthday. So this year, on your birthday, no matter what age you are, we are asking you to give the gift of research and help us give hope to future generations. Everyone get unwanted gifts on their birthday, so what better way to make sure they are not wasted?"
Dr Kienan Savage, senior lecturer in molecular oncology at Queen's, who is leading the research, said: "Every year 1,400 women in NI are diagnosed with breast cancer. Over the next 20 years about 400 will be diagnosed with breast cancer in their other breast.
"At present we have no way of identifying which women are at the greatest risk of a second diagnosis and whose lives could be saved by a double mastectomy. There are also some women currently opting for a double mastectomy who may not need it.
"If successful, this research will help reduce the number of women who are having unnecessary surgery and ensure all women receive the best personalised treatment for their breast cancer here in Northern Ireland."
Breast cancer survivor and mum of two Emily Stanton, from Belfast, said: "I was diagnosed with breast cancer in May 2015.  Thankfully it was caught early and hadn't spread. I had a lumpectomy followed by chemotherapy and radiotherapy. 
"It's so exciting to know how much researchers are learning about breast cancer.  I'm particularly interested in the research that Cancer Focus NI is funding at Queen's which looks at how cancer develops in your second breast. 
"While my prognosis is good, I'm a realist and I know that a recurrence is a possibility. It's a very frightening thought and one which makes this research close to my heart," she said.
"I'd like to encourage everyone to support this vitally important Cheers to 50 Years campaign. You can do this on your birthday by asking friends and family to make a donation to this brilliant cause instead of giving you a gift.  It could be a life-saver for me and for other women like me."
To receive your exciting free birthday party pack - which includes an information flyer explaining where your money goes, money box, balloons, bunting, napkins and cake topper - visit cancerfocusni.org/celebrate
Last updated 3 months ago by Marie Foy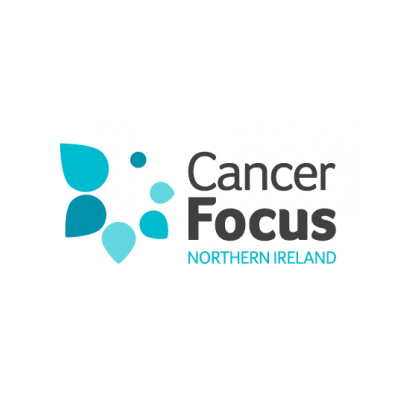 Cancer Focus Northern Ireland