Charis Cancer Care helped our family cope with cancer
A young Maghera family who recently lost their mum to cancer has spoken of the great comfort the family received at Charis Cancer Care.
Tuesday / 22 May 2018 3:02pm
Mum of three, Frances McCabe, was among the 6,000 people who regularly used Charis Cancer Care since the centre opened eight years ago.
Her son Cahir and two daughters, Aoife and Roisin, visited the centre last month to help the Charis team kick off fundraising efforts to secure finance for recently approved expansion plans.
The charity which supports people in Northern Ireland affected by cancer will almost double the size of its centre as it aims to offer greater numbers of cancer patients and those impacted by cancer, complementary support and therapies.
Since losing their mum, the young McCabe family have found peace at Charis House and are firm believers that Charis is one of Northern Ireland's hidden gems for people who find themselves on this journey.
Cahir says: "Mum was first diagnosed with cancer in May 2016. She used a number of the services on offer at Charis. My dad had passed away a number of years ago. I was at Ulster University (Magee) and my sisters were both at school at the time. It was reassuring to know that my mum and friends could come here and enjoy the services. We knew it was her time, that she could relax and that she was in good hands".
Charis Cancer Care works in conjunction with clinical treatments for cancer. Comfortable treatment rooms are designed for the delivery of complementary therapies by trained practitioners. Support ranges from counselling services and dietary advice, right through to offering treatments such as reflexology and massage.
Aoife adds: "It is such a special place, somewhere you can be alone, take time out to think or simply talk to other people who are on a similar journey. From a family perspective, we have found Charis to be amazing. Having lost both parents, coming to Charis holds a special place in our hearts as we know mum was happy here and we feel close to her when we visit. We enjoy the warm welcome that awaits every visit and this is what makes Charis unique. Many people are unaware that Charis provides bereavement services to family members, in addition to supporting people who are affected by cancer."
Roisin says: "The diagnosis was a shock initially. It was a tough time for us as a family but we learned to cope with it. Charis is a great place to visit. You can get all the little bits of information you need. You can also just sit and have a cup of tea and a chat with someone who knows what it is like. The location is idyllic."
Individuals directly affected by cancer, their families and carers from right across Northern Ireland can use Charis and access support through a variety of services, including counselling and complementary therapies - all of which are provided free of charge.
The expansion phase has been prompted by a significant increase in demand for the charity's services. Fundraising plans to support the expansion of the centre are well underway. According to Charis Cancer Care Board Trustee Jarlath Conway: "The new facility will provide two new treatment rooms for the delivery of complementary therapies by trained practitioners, one counselling room, one beauty therapy room, one rest room and additional office space.
"We are delighted with the vision for the new centre and the difference it will make for the people who will avail of the services there. Charis does not receive government funding and relies exclusively on support from the local community and businesses to raise funds. The annual running costs for the centre are currently in the region of £300,000. I can't thank all our current donors enough. Their generosity makes a massive difference to people's quality of life and well-being."

Imelda McGucken, Director of Charis Cancer Centre explains the importance of person centred care: "We are delighted to announce that Charis Cancer Care has retained its 5* rating as a Macmillan Quality Environment. The results were announced this month. The Macmillan Quality Environment Mark (MQEM) is a detailed quality framework used for assessing whether cancer care environments meet the standards required by people living with cancer. Centres are assessed on the following: design and use of Space; the user's journey; service experience and the user's voice."
Veronica Morris, Director of Fundraising at Charis Cancer Care adds:
"With the new extension, Charis can broaden the services offered to patients coping with diagnosis, detection and treatment. Our programme has been designed to complement rather than replace orthodox cancer treatments with the aim of providing physical, psychological and emotional support through the relief of symptoms.
"Over 6,000 people have accessed Charis' services to date and on average, the centre welcomes in excess of 27 new users per week. With the extension in place that number is likely to double. Highly trained therapists and tutors work with the person as a whole, ensuring they benefit from advice and treatments which are free of charge to everyone at point of need."
Should you wish to make a donation to Charis to support cancer patients, their families and those bereaved with cancer, please contact Director of Fundraising Veronica Morris on T: 028 8676 9217 or E. [email protected] . All donations go straight to the charity.
Last updated 8 months ago by Sonya Cassidy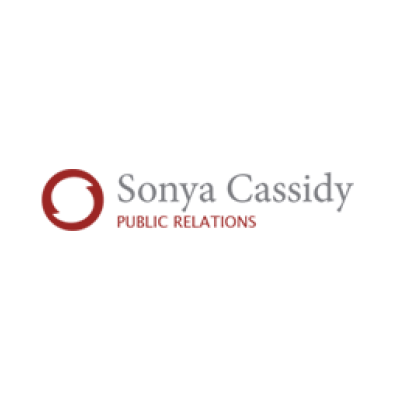 Sonya Cassidy PR
Hopkins Glen
49 Ballynarrig Road
Co Londonderry
BT49 9NG
United Kingdom