Certificate in Coaching- Hosted by MindWise
We are very excited to launch our Certificate in Coaching Supervision, leading to an ILM Level 7 award, hosted by our NI Partners MindWise. The nine-month programme is aimed at experienced professionals who wish to deepen their coaching practice.
Friday / 25 March 2016 1:41pm
Our approach is person-centred, and we aim to work with both the person and the professional.  Although this programme leads to a qualification, we wish to emphasise the highly experiential nature of the process.  Each participant is invited to understand themselves fully as a coach and to explore what this means for their supervisory style and approach.  Becoming a coach supervisor has the added benefit of enhancing and stretching your coaching practice.
WHO IS IT FOR?
The programme is for experienced coaches who wish to become supervisors, senior people in business, or consultants, who have coaching and mentoring as a key part of their function, for example, in Human Resources, Organisational Development, Learning and Development, Heads of coaching services.  We will speak with you before you embark on the programme to discuss your personal learning goals and your coaching context.
PROGRAMME STRUCTURE
The Programme will be delivered in 3 x 2 day modules, including observed practice and peer triad exercises.  You will also be expected to work with supervisees, keep learning journals, and complete ILM written assignments all as part of the qualification.  
COST
The Cost of this Programme is usually £3,995 which includes your Registration Fee with ILM.  As this is a new programme we are delighted to offer a Pilot programme at the much reduced fee of £2,750.00 per participant plus ILM registration (payment options available).  For this price we would ask that participants engage in a comprehensive feedback conversation regarding the programme content.  We are very keen to ensure the programme meets needs and is also relevant and leading edge.  To ensure we cover costs we require a pilot group of no less than 6 participants.
FACILITATORS
The Programme will be facilitated by Joanne Kerr and Colby Adams both of whom are highly experienced coaches with over 30 years' experience between them. They have been practicing coach supervisors for five years, having qualified with the London-based Coaching Supervision Academy, accredited by the European Mentoring and Coaching Council (EMCC) and the International Coaching Federation (ICF).
WORKSHOP DATES AND LOCATION
Workshop dates:-
12th & 13th September 2016
24th & 25th November 2016
23rd & 24th February 2017
Central location, just off Malone Road with easy access to Outer Ring and M1/M2
Pinewood House
46 Newforge Lane
Belfast, BT9 5NW
HOW TO APPLY
For more Information, please contact [email protected] or to book please contact [email protected].
Joanne will be in MindWise on Friday 8th April and available to speak to interested candidates face to face.
NB: Closing Date for receipt of applications 20th May 2016
Last updated 5 years 6 months ago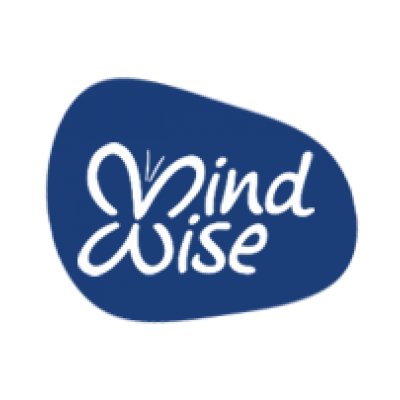 Mindwise
MindWise Head Office
Pinewood House, 46 Newforge Lane
Belfast
BT9 5NW
United Kingdom