Carrie Neely Contemporary Art to host exclusive Art for NSPCC event at the MAC
Carrie Neely Contemporary Art is hosting an exclusive, art auction for NSPCC Northern Ireland from 24 – 26 March 2014 at the MAC, Belfast.
Wednesday / 05 March 2014 4:29pm
Art for NSPCC incorporates a silent auction, and Carrie is hoping that art lovers from across Northern Ireland will dig deep in aid of the NSPCC Northern Ireland's Changing Childhoods Appeal. 
This is the second Art for NSPCC event that Carrie has hosted for the charity.  The first event which took place in 2012 raised over £25,000 for the charity. This year's auction is set to be even bigger, with over 100 pieces set to go under the hammer. Work from established local artists such as Neil Shawcross and JB Vallely and international artworks by Damien Hirst and Picasso sit alongside pieces by emerging artists and the cream of local student talent.  You might also find the odd celebrity piece nestled amongst the work too.  Carrie said: 
 "It is a huge honour to be able to host this auction in aid of NSPCC, and my thanks go to all the artists who have submitted work. The pieces form a really strong exhibition which is free to attend and I know visitors to the MAC will enjoy it.  My hope is really that people are inspired to head to www.32auctions.com/artfornspcc and contribute to the vital work of the NSPCC by bidding for their favourite piece.  Knowing that a piece of art you bought has made a difference to a child's life will make it all the more special.
 "Not only is the work from a huge range of artists at all stages of their career, it covers a range of styles and prices to suit all pockets. With artworks starting at £70 including paintings, prints, sculpture and photography, there is something for everyone's taste and every situation, from the living room of the art lover to large scale work suitable for corporate spaces.
You might feel inspired by the calm of Brian Ballard's façade of St. Anne's Cathedral, or perhaps you'd prefer the hive of activity depicted in Stephen Forbes' 'Let the Good Times Roll'. If portraiture has appeal then you can choose from more traditional styles by Gareth Reid or Ian Wilgaus, contrasting with street art portraiture such as Stephen Houston's 'Van the Man' or Mark Mearns' compelling use of subject matter.  Paul Bell's distinctive 'Cow' leads a wide range of work depicting nature but if your interests are more man-made, how about Brendan Jamison's Baby Orange Submarine?! The range of works is vast, and there's no substitute for coming down to the MAC to take a look yourself.
Art for NSPCC will be on display in the MAC from Monday 24 to Wednesday 26 March and the MAC is open daily from 10am to 7pm. For more information about the exhibition and silent auction, contact Carrie Neely on [email protected] or 07983 430763.
You can also bid for any of the Art for NSPCC pieces by visiting www.32auctions.com/artfornspcc and making a silent bid.
Carrie Neely is a Board member of the NSPCC Changing Childhoods Appeal and is helping the charity try to raise £1Million over the next three years to keep the Belfast Service Centre and its services going.
NSPCC's Changing Childhoods appeal aims to make a difference to children in Northern Ireland.  To find out more about the Changing Childhoods Appeal and to make a donation please contact Dearbhla McGrath on 02890 351135 or

[email protected]

Art displayed

Row 1 L - R: 3 fiddlers by JB Vallely, Cow by Paul Bell, Pink Champagne by Roisin O'Farrell, The checkers Game by Justin Vaughan

Row 2 L - R: Let the Good Times Roll by Stephen Forbes , Girl with Turban by Ian Wilgaus, Morning Rush by Connor Maguire
Last updated 7 years 3 months ago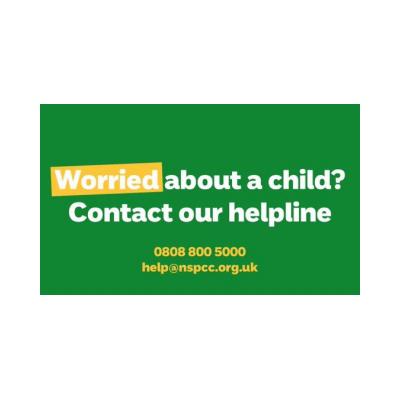 NSPCC
Lanyon Building
North Derby Street
Belfast
BT15 3HN
United Kingdom