Carrickfergus strength coach to exercise her fundraising muscle for intense Action Cancer drive
Maya Curry will take on the Inca Trail to Machu Picchu next November as the charity celebrates its 50th anniversary despite her 'fundraising fears'
Tuesday / 09 August 2022 9:58am
Maya Curry (33), a Carrickfergus-based Strength and Wellness Coach, is to undertake her biggest challenge to date as she walks the Inca Trail to Machu Picchu in November 2023 for Action Cancer.
It's not the actual trail and endurance aspect of the charity drive that has her sweating, but the target-based fundraising element.
Maya has a minimum fundraising target of £3,900 before she can embark on the adventure.
She says: "I'm more nervous of the fundraising target than I am of the trek. Because it's a big ask. As a Strength and Wellness Coach, I've spent years creating a business focused on helping postnatal women through to menopausal women get into strength training and feel confident in themselves. My job is to help other people reach their goals, but this is now me asking other people to do something for me which I don't tend to do."
Maya is one of the first adventurers to sign up to the demanding challenge for Northern Ireland's leading cancer charity, Action Cancer, as it marks its 50th anniversary next year.
The 2023 trek to Machu Picchu in Peru will take place from 10th to 19th November 2023. The 10-day challenge will see Maya and other participants follow the ancient Inca Trail, covering over 52km of difficult terrain and high altitudes, to raise funds for Action Cancer's life-saving and support services.
Maya continues: "I've always been interested in treks but for the last six years I've either been pregnant, breastfeeding or just been needed at home by my small children. They are a lot more independent now so this will be the first time in years that I have a little more freedom and can finally push myself into new realms."
The money Maya and other participants raise will go directly towards the delivery of Action Cancer's prevention, detection and support services, which are freely available to anyone affected by cancer throughout Northern Ireland.
Next year's Action Cancer Trek to Machu Picchu takes place as the charity celebrates five decades of working hard to support those living with cancer and supporting the detection process here.
The charity has a long and successful history of delivering overseas treks with people from all backgrounds — proof that anyone can smash a fundraising target.
With that in mind, Maya advises other Northern Ireland trekking enthusiasts who are interested in supporting the drive to look at it as a step-by-step process and a completely achievable project.
She adds: "My goal is to raise £3,900 for Action Cancer. Even though this kind of fundraising is completely daunting and alien to me, all I need is 400 people to donate £10 and I've done it! My first event is on Saturday 3rd September at The Standard - Nortel Social Club in Newtownabbey. It's a social event starting at 7pm. There will be drinks, raffles, games and even a karaoke machine. Basically, it'll be a lot of fun and we'll see what we can do to reach my target.
"Throughout this year and next, I'll be doing lots of different things to raise money. If you'd like to support me on that journey you can pop along to www.justgiving.com/fundraising/maya-curry1 or follow Maya Curry Strength & Wellness on Facebook or mayacurry_ on Instagram."
Registration for Action Cancer's 2023 Trek to Machu Picchu is now open and there are a few places still available.  If you would like to test your fundraising muscle, see how you measure up against the most challenging Peruvian mountains and treat yourself to an adventure unlike any other, then get in touch today: [email protected] or T. 028 9080 3344 or 07580 133755. Alternatively, you can visit www.actioncancer.org.
Last updated 7 months 2 weeks ago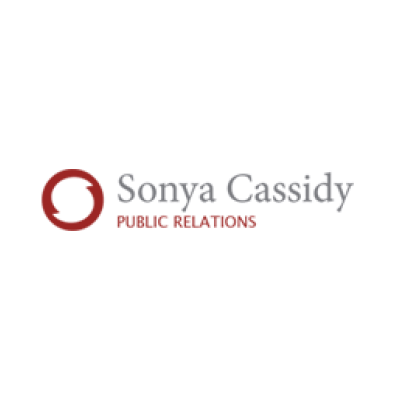 Sonya Cassidy PR
Hopkins Glen
49 Ballynarrig Road
Co Londonderry
BT49 9NG
United Kingdom