Cancer Focus funds new research post
Cancer Focus Northern Ireland today launched its Think Pink! breast cancer awareness campaign by announcing it has invested £400,000 in cutting-edge breast cancer research. The charity is funding a new four year research fellowship at QUB.
Friday / 28 September 2012 2:29pm
Dr Kienan Savage has been appointed as Cancer Focus Research Fellow and will take up his post at Queen's University Belfast in November. The primary focus of his research is preventing breast cancer and he will be investigating how damaged genes can be repaired.
 Dr Savage, from Brisbane, has recently identified a number of new cancer genes that appear to be involved in the development of breast and ovarian cancers and some forms of leukaemia.
 "These cancers often arise due to damage to genes within our DNA, known as 'gatekeeper genes', which control how often cells divide, allowing cells to grow out of control forming a tumour," said Dr Savage.
 "The new cancer genes which have been discovered appear to play a role in repairing damage to DNA and thereby aid the repair of damaged 'gatekeeper genes', helping to prevent cancer.
 "My research will add significantly to our understanding of how these genes work to prevent the development of cancer. It may also lead to the development of new quick and effective tests to help decide which treatments specific cancer patients will benefit from, and may identify new proteins that could be targeted for future therapies.
 "It is fantastic to get this opportunity to develop my own independent research which could potentially be hugely significant for cancer patients," he said. 
 Roisin Foster, Cancer Focus Chief Executive, said, "Cancer Focus promotes and supports internationally competitive, high quality research into the causes, treatment and prevention of cancer. Each year we invest £300,000 - £400,000 on cancer research.  Many cancers previously thought to be incurable are now being treated successfully as a result of scientific research. It helps us to identify the causes of cancer and it is pointing the way to improved methods of diagnosis and treatment."
 Cancer Focus, formerly the Ulster Cancer Foundation, is one of the major funders of cancer research in Northern Ireland and has invested more than £11m over the years.
 Highlights include jointly funding the setting up of the Department of Oncology at QUB; pump-prime funding for innovative research at the University of Ulster; and funding and setting up the NI Cancer Registry which collates data on the incidence of cancer in Northern Ireland and the outcomes for patients.  The charity also provides funding for research projects, clinical and scientific fellowships, lectureships and chairs.
 In the near future the charity will also be publishing the results of other research projects, which it has funded, from the NI Cancer Registry on the factors that enable cancer patients to die at home and on the role of the GP and primary care nurse in cancer prevention from the University of Ulster.
                                                                                                                               -ends-
 Dr Savage received a first class honours Bachelor of Biomedical Science degree from Griffith University, Brisbane. He also gained a Bachelor of Medicine and Bachelor of Surgery combined with a PhD specialising in Oncology at the University of Queensland, a research-intensive institution in the top 1% of universities world-wide.
Moving to Queen's University Belfast in 2007, Dr Savage completed a post-doctoral research programme with Professor Paul Harkin, working on hereditary breast cancer. 
                                                                     BREAST CANCER FACTFILE
1,000 women in Northern Ireland discover they have breast cancer each year
More women than ever survive because the disease is being diagnosed earlier and treatments are better
Around 80% of women diagnosed are over 50
All women between 50 and 70 get a postal invitation for free breast screening
Family history or hereditary risk accounts for 5-10% of all breast cancer diagnosed
Men can also develop breast cancer – making up 1% of all breast cancers each year 
For further information please contact:
Pauline Wylie, PR & Events Manager, Cancer Focus, on
028 9066 3281 / 07810 371118
or Marie Foy, PR & Events Officer, Cancer Focus, on
028 9066 3281 / 07736 358692
Last updated 5 years 2 months ago by Marie Foy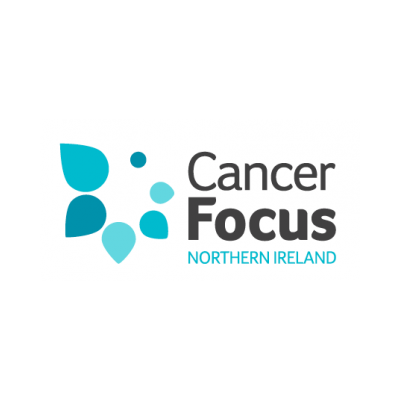 Cancer Focus Northern Ireland