CANCER CHARITY APPOINTS NEW TRUSTEE
Charis Cancer Care celebrates its 8th anniversary by unveiling expansion plans at the centre and announcing the appointment of new Trustee, Margaret McAteer.
Monday / 09 April 2018 10:45am
Originally from Newry, Margaret was diagnosed with breast cancer in 2012 and is a former client of the centre. Margaret discusses the services that Charis provide:
"Charis is truly unique providing cancer patients and their family members' with complementary support and therapies free of charge.  The charity was established to support people like myself who are not only affected by cancer but also their families who have been bereaved through cancer. When you are coping with cancer in your family it brings a range of challenges. There are times that you just need to escape, to chat to someone, to take timeout for yourself to reinvigorate.
"The centre offers a range of services that are essentially focused on your well-being. The highly skilled staff at Charis recognise what you're going through. They have seen it many times before and they simply 'help'. Whether that's providing practical solutions such as dietary advice, or boosting your mental reserves by alleviating stress through massages or reflexology or counselling, it works! It helps and it makes a difference to people's lives at a time when they need support."
Cancer is one of the leading causes of death in the UK and it is estimated that one in two people will be diagnosed with cancer at some point in their lives. Cancer support charity Charis, which has been working to support people in Northern Ireland affected by cancer for the last eight years, has announced the centre will almost double in size in the future.
The new, state-of-the-art expansion phase, where patients and families are treated under one roof, has been designed by Vision Design Architecture. The cutting edge design reflects two complementary aspects of cancer care – the 'Science of Treatment', which houses the treatment room facilities, and the 'Art of Care', features more social and interactive areas. All of these services are provided free of charge.
Charis Cancer Care works in conjunction with clinical treatments for cancer. Comfortable treatment rooms are designed for the delivery of complementary therapies by trained practitioners.  Support ranges from counselling services and dietary advice, right through to offering treatments such as reflexology and massage.
The expansion phase has been prompted by a significant increase in demand for the charity's services.  Imelda McGucken, Centre Director explains:
"For anyone who may not be familiar with Charis Cancer Care or what we provide, the charity was established to support people who are affected by cancer and families who have been bereaved through cancer.  Charis can broaden the services offered to patients coping with diagnosis, detection and treatment.  The programme has been designed to complement rather than replace orthodox cancer treatments with the aim of providing physical, psychological and emotional support through the relief of symptoms.
"Over 5,500 people have accessed Charis' services to date. On average, the centre welcomes in excess of 27 new users per week and with the extension in place that number is likely to double. Highly trained therapists and tutors work with the person as a whole, ensuring they benefit from advice and treatments which are free of charge."
Charis Cancer Care Board Member Jarlath Conway adds:
"To accommodate this growth in demand we have secured planning approval for an extension which will increase the size of the centre by roughly 50%, adding approximately 3,000 square feet. The new facility will provide two new treatment rooms, one counselling room, one beauty therapy room, one rest room and additional office space. We are delighted with the vision for the new centre and the difference it will make for the people who will avail of the expert services.
"Charis does not receive government funding and relies exclusively on the support from the local community and businesses to raise funds. I can't thank all our current donors enough. Their generosity makes a massive difference to people's quality of life and well-being.  This year we are delighted to announce the appointment of a new Trustee, Margaret McAteer, to help with the administration side of the charity." 
Should you wish to make a donation to Charis to support cancer patients, their families and those bereaved with cancer, please contact Veronica Morris, Director of Fundraising at Charis Cancer Care, on T: 028 8676 9217.  All donations go straight to the charity.
Last updated 1 year 3 months ago by Sonya Cassidy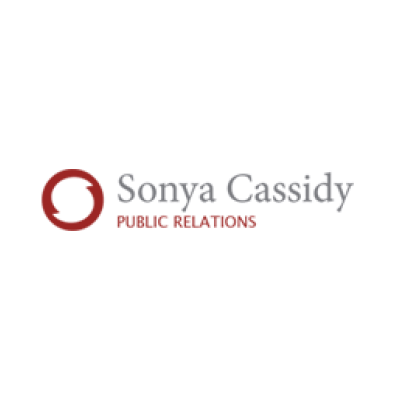 Sonya Cassidy PR
Hopkins Glen
49 Ballynarrig Road
Co Londonderry
BT49 9NG
United Kingdom