Call for every care leaver to get a work opportunity
Approximately one in five young people leaving care in Northern Ireland will struggle to get into education, training or employment. This figure is significantly higher than for the general population of young people.
Monday / 23 November 2015 12:49pm
Aiming Higher's Project 100 is a call for every young person coming through the care system to be provided with the support they need to succeed in education, training and employment.
On Thursday 3 December, a short conference (12 noon – 4 pm) will take place at RADAR NI - Northern Ireland's first fully interactive, safety and life skills education centre. The conference will:
Highlight the successes of Aiming Higher so far
Launch the findings from a unique piece of research commissioned under the project, to explore the feasibility of providing employment opportunities for 100% of care leavers and the societal and business benefits of doing so
Inspire business leaders to provide more opportunities for care leavers
Aiming Higher is an initiative of Business in the Community in partnership with Include Youth. Together they have delivered this Big Lottery funded, three-year project to support NI Care Leavers. It aims to improve the employability skills of young people aged 16-21 and help move them into Education, Training or Employment after 5-6 months on the programme. Working closely with NI employers, through mentoring, confidence building activities and work inspiration sessions, Aiming Higher helps to equip young people with the skills and confidence sought by employers, maximising their chances of securing future employment.
Claire Gordon, Business in the Community's Director of Community Programmes, explains: "This conference will give employers the opportunity to see the faces behind the stories. Aiming Higher has been transformational for the young people who have participated so far. It is an example of excellence in how business can be a force for good in society; our business mentors have walked side by side with the young people on their journey towards employment, education or training. The initiative has also received invaluable support from government with representatives hosting work experience days and the issue raised throughout government during Care Leavers' Week in October. We hope that other employers will engage with us as we continue to tackle this important issue."
Natasha, a young person who has just completed the latest phase of Aiming Higher, adds: "Aiming Higher gave me the chance to socialise and make new friends. I was really surprised that I was able to speak on radio and had the opportunity to shadow an MLA for a day. Help to prepare for an interview was so good and was delighted to do so well in a practice interview."
If you would like to come along and find out more, please email [email protected] , visit http://www.bitcni.org.uk/event/aiming-higher-project-100/ or call (028) 9046 0606.
Last updated 7 years 2 months ago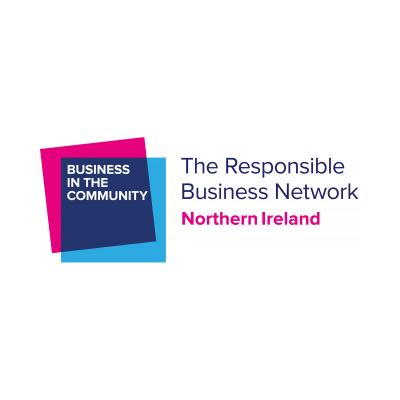 Business in the Community
Bridge House, Paulett Avenue
Belfast
BT5 4HD
United Kingdom