Building Change Trust/Inspiring Impact NI Statement: 'No Silver Bullets for Impact Measurement'
Inspiring Impact NI is shortly coming to the end of its first phase of operation.
Wednesday / 05 August 2015 12:06pm
Following a positive evaluation and prior to the development of a possible second phase, the Building Change Trust would like to take this opportunity to reiterate and clarify the role and purpose of Inspiring Impact in Northern Ireland. Developed by a collaboration of bodies from across the UK representing the VCSE sector, funders and measurement practitioners, Inspiring Impact is a movement which promotes and encourages impact practice as an organisational wide approach. Inspiring Impact in both Great Britain and Northern Ireland has developed and disseminated resources and aids to the sector and carried out support work directly with organisations. All of our resources and support to the sector have been made available free of charge.
Inspiring Impact is not a product or a tool to measure impact of itself, but rather a process encompassing the activities that an organisation does to focus on its impact. This includes planning desired impact, planning how to measure it, collecting information about it, making sense of that information, communicating it and learning from it.
This distinction is very important, because in recent months (and as pointed out in the independent evaluation report) the question 'What's the difference between Inspiring Impact and other approaches/ tools out there? ' is cropping up more frequently.
Given the range of different methods, products and measurement tools in circulation it is understandable that there is confusion about what differentiates them from each other and which ones are most appropriate.
In one sense the proliferation of tools / approaches is not a bad thing as it indicates a real interest and momentum around the need to measure the difference organisations and their funders are making through their investments. However it also reflects a need for us to be clear about the Inspiring Impact initiative – and its distinction from these often competing approaches and tools which are usually being provided in the commercial marketplace.
Measuring the impact of an organisation's or funder's work is not a straight forward process and cannot be achieved by just selecting and applying a measurement tool. A planned approach to Impact Practice is required – strategic thinking and planning that leads to the selection and strategic application of the right tool or approach that will generate relevant information to paint an accurate picture of progress (or otherwise).
Inspiring impact is not about promoting any one measurement  tool or planning process but helping organisations to prepare and plan for the impact they wish to have and then choose the approach and measurement tools most appropriate to achieve this.
Inspiring Impact and the impact practice approach therefore is 'tools neutral'. There are many measurement tools and approaches that can help an organisation or funder gather information relevant for planning and demonstrating impact. However, an error made by many is to rush into adopting a measurement tool without first having a clear plan on what it is they want to measure and why.
Inspiring Impact and the impact practice cycle complements and supports the use of these other tools and approaches by helping organisations and funders to demystify the outcome measurement landscape & jargon and enabling them to make informed choices regarding selection of those most appropriate to their needs.
Additional Information
Inspiring Impact is about promoting and supporting good Impact Practice – a way of working that can help change organisational culture so that charities and their funders become more focused on the impact of their work and build practice and systems that will support them become more effective at demonstrating the difference they make.
Impact Practice is defined as the activities that an organisation does to focus on its impact. This can include planning the desired impact, identifying how to measure it, collecting measurement data, making sense of that information, then learning from it and communicating results.
To help organisations understand and apply impact practice Inspiring Impact has made a significant investment in developing a range of free to access resources for the sector and their funders:
A Code of Good Impact Practice to define what it means and
An online self-assessment diagnostic "Measuring Up" to help organisations and funders reflect on their current impact practice and plan what they need to do to improve it.
An online Impact Hub – listing and categorising a range of approaches and tools available
These are built around and advocate a cycle of impact practice summarised in four stages:  Plan – Do – Assess – Review (outlined in the diagram below) and lay the foundation for the identification and application of appropriate tools, a number of which are being successfully applied in Northern Ireland and elsewhere – OBA, SROI, Social Value Framework, Measuring Change, Social Impact Tracker etc.
The Inspiring Impact NI programme was developed by a coalition of VCSE organisations and funders.  A recent external evaluation has found that 'the IINI programme has been a timely and relevant intervention which has been well planned and well executed. It has engaged a significant cohort of VCSE delivery partners as well as public sector funders to engage with and plan for the implementation of a new approach: impact practice'.
Last updated 4 years 2 months ago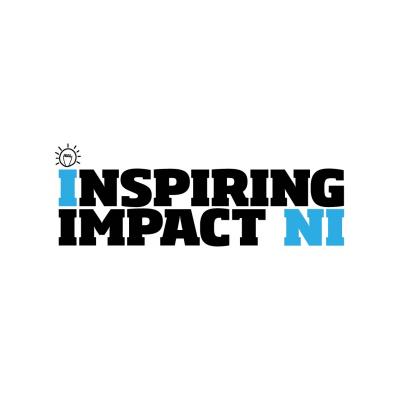 Inspiring Impact NI
129 Ormeau Road
Belfast
BT7 1SH
United Kingdom