Brain Injury Awareness 2012 - The 'Hidden Disability' Campaign launched by Health Minister 14th May 2012
Brain Injury Awareness 2012 - The 'Hidden Disability'
'You can't always see what it's like to live with a brain injury'.
Monday / 14 May 2012 8:28pm
Headway the brain injury association is working in partnership with the Northern Ireland Health & Social Care Board, the Public Health Agency and other Voluntary Organisations under the leadership of the Regional Acquired Brain Injury Implementation Group (RABIIG) which is managed by the Health & Social Care Board.
Voluntary organisations from RABIIG have embarked on a province wide series of training and education events delivered throughout the five Health and Social Care Trust areas.
1. To raise public awareness about the impact of brain injury for both individuals and carers living in Northern Ireland.
2. To raise public awareness about brain injury services and need for support for individuals and carers affected by brain injury.
3. To educate and train the general public, professionals, and carers to better understand the effects of brain injury.
A series of posters and leaflets have been launched by Health Minister Edwin Poots (Department of Health, Social Services and Public Safety) as part of the campaign, which will be showcased and used province wide for the remainder of the year.
The emphasis is on the theme of brain injury as a 'Hidden Disability' and the message 'You can't always see what it's like to live with a brain injury'. This emotive statement is true for many, where disability is often misunderstood and dismissed. Approximately 2000 people a year in Northern Ireland sustain a Brain Injury. Many more are living with the long-term effects.
The Health Minister, said:"I am delighted to launch the events that RABIIG has organised to support Brain Injury Awareness Week. It is important to raise people's awareness about the hidden symptoms and challenges that brain injury can bring such as memory loss, mobility problems and personality changes".
The leaflets and posters as well as a background to RABIIG can be downloaded from:- 
Society has preconceived ideas of what a disability is. We automatically associate disability with a physical impairment or a visible aid, such as a wheelchair or walking stick. With brain injury there is not always any outwardly visible signs of a physical disability but that does not mean that a brain injury doesn't exist.
Brain injuries can be caused by a number of different reasons, including falls, road traffic accidents, sports injuries, non accidental injury, near drowning, illness or infection such as meningitis etc. The effects on the person with the brain injury and on their family can be life changing.
The aims of the campaign are to raise awareness and educate the general public, highlighting the effects for both individuals living with brain injury and their carers.
Headway provides support to individuals living with brain injury and their carers through services provided by regional Groups and Branches.
For further information please contact Johny Turnbull on 07826 909 110 or email [email protected]
Last updated 7 years 10 months ago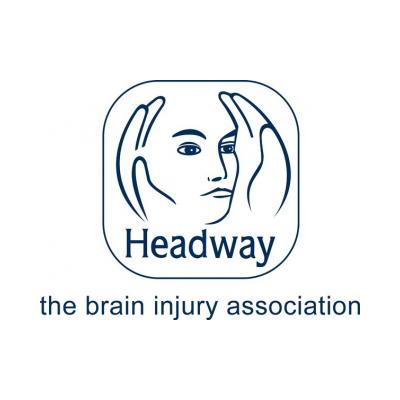 Headway UK - the brain injury association
Regional Acquired Brain Injury Unit
Musgrave Park Hospital
Belfast
BT9 7JB
United Kingdom