BOWEL CANCER UK & BEATING BOWEL CANCER MERGE TO SAVE MORE LIVES
Bowel Cancer UK and Beating Bowel Cancer announce they will merge to create the UK's leading bowel cancer charity.
Friday / 02 February 2018 10:36am
By joining forces the new charity will save lives, improve quality of life and support all those affected by bowel cancer in the UK.  This collaboration will accelerate progress to ensure that by 2050 no-one will die from bowel cancer.
The new charity has set out an ambitious ten year pledge, which includes transforming survival rates, from only one in every two people surviving bowel cancer over five years, to three out of four people surviving. Bowel cancer is the UK's second biggest cancer killer with 16,000 people dying from the disease, and yet the disease is preventable, treatable and curable, especially if diagnosed early.
The charity, which will become a legally merged organisation from early January 2018 and have a new name and logo unveiled later in the year, will be headed up by Bowel Cancer UK's current Chief Executive, Deborah Alsina MBE, and chaired by Patrick Figgis, Global Leader, Health at PwC and a Trustee of Beating Bowel Cancer.
The UK's leading bowel cancer charity will start with 65 members of staff from the two charities and focus on four key areas:
Enabling and supporting research;
Providing support and information for patients and their families each step of the way;

Transforming awareness and understanding of the disease;

Campaigning for early diagnosis and best treatment and care for all.

Patrick Figgis, Chair, says: "Both Boards of Trustees unanimously welcome this merger as the best opportunity to achieve our shared vision of a world where no one dies of bowel cancer. As a Board we will support the establishment of an ambitious but achievable strategic plan to help us deliver our purpose and realise our ambition. We already have exciting plans for 2018 including awarding our first research grants and digital development of our patient and carer services."
Deborah Alsina MBE, Chief Executive, says: "With over 41,000 people diagnosed and 16,000 people still dying from bowel cancer every year we must take action now. This awful disease is ripping families apart, leaving children to grow up without a parent and leading to people having to go through gruelling life altering treatment. It's time it stopped. Bowel Cancer UK and Beating Bowel Cancer are joining together because we are not prepared to wait for change to happen, we are determined to drive it forward so lives can be saved. This is our Christmas gift of hope to everyone affected by bowel cancer past, present and future. We are here with you and for you. We will not stop until no one dies from bowel cancer. "
Deborah James (aka @Bowelbabe), Bowel Cancer UK supporter, says: "I'm over the moon about the merger. This will be a game changer and together we will ensure we can STOP bowel cancer. Whilst massive strides have been taken to raise the profile and awareness of this disease, more still needs to be done to stop it being the UK's second biggest cancer killer. Joining forces will give this a much needed boost. I urge supporters of both charities to come together in support to show bowel cancer who is boss!"
Steve Clark (striveforfive.org, @StriveforfiveBC ), Beating Bowel Cancer supporter and forum moderator, says: "This is just the best possible news for all those affected by bowel cancer: it gives a single point of focus for patients to refer to and combines two great organisations to form one charity dedicated to improving the lives and care of people with bowel cancer."
Last updated 5 years 1 month ago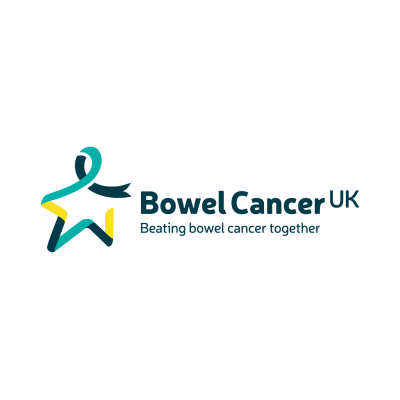 Bowel Cancer UK
Unit 202, Edinburgh House
170 Kennington Lane
London
SE11 5DP
United Kingdom