Bouncy Castle Hire in Newtownards, Bangor, Belfast and surrounding areas
For all your parties, fun days or community events check out Glendarragh Bouncy Castles
Tuesday / 03 October 2017 6:23pm
Why choose Glendarragh Bouncy Castles for you parties and community events in Newtownards, Bangor and Belfast areas.
Glendarragh Bouncy Castles are the leading Bouncy Castle hire company in Newtownards and we have over 14 themed Bouncy Castles for you to choose from, like our Unicorns, Moana, Paw Patrol, Princess, that also come with flashing disco lights and powerful speaker inside. And for larger parties we also have our Inflatable Games range which includes our Bungee Run, Obstacle Course and Gladiator Duel. 
We also have something for the toddlers too, you can now choose between our 3 sets of Soft Play, including our very popular Jungle Soft Play and our Non Themed Soft Play sets that match in beautifully with any of our Bouncy Castles.
When booking your chosen Bouncy Castle and Soft Play with us don't forget about adding in a treat are two for the little ones. You can choose between our Candy Floss machines, Popcorn machines or our Slush Drinks machines to help make your party the one they all talk about.
What about a Mascot to add a touch of magic to your already amazing party! Check out our range of Mascots on our website today.
For the little soldiers amongst us, we have a special treat for you, our very own Nerf Wars Party Packages that will keep you and your friends busy, battling it out to see who the winner is, on the day.
Not forgetting our hilarious Sumo Suits, and mums and dads can have a go at this one too, as we have both kids and adults Sumo Suits available here at Glendarragh Bouncy Castles 
After all that kids madness, I bet you're looking forward till getting home and the kids in bed so you can relax, wouldn't it be wonderful knowing that we had already dropped of a Hot Tub and it's warming up nicely and ready for you to lower yourself into! Well we can do that for you, and if it's for a special occasion then have a look at our Hot Tub Party Packages available to hire along with our Hot Tubs to turn any Hot Tub Party into the Ultimate Hot Tub Party!
If it's an extra special occasion then have a look at our VIP Luxury Hot Tub Party Packages that come with a marquee and heating inside!
We own everything we advertise here at Glendarragh Bouncy Castles, so we can give you the best price, and your safe in the knowledge that booking with us you won't be let down.
For more information on any of our products, head over to our website, www.glendarraghbouncycastles.co.uk, email us at [email protected] or call us on 07593 113 070
Last updated 2 years 4 months ago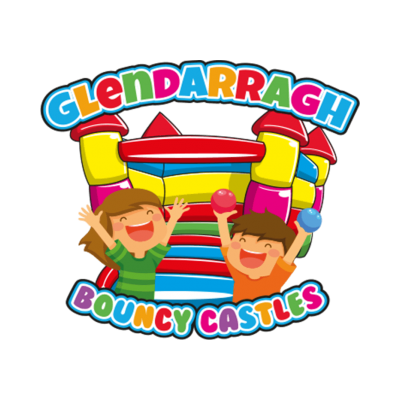 Glendarragh Bouncy Castles
51 Abbeydale Avenue
Newtownards
Newtownards
BT238RT
United Kingdom