Big Community Walk Rathlin
On Saturday 26 May, Michael Conlon, Rathlin-born singer and Irish Senator Frances Black, and daughter singer-songwriter Aoife Scott, invite you to join them on Rathlin for The Big Community Walk join them and others of all ages and abilities for a fun and
Friday / 25 May 2018 8:59am
Date: Saturday 26 May
Time: 11:30-14:30
Where: Rathlin Island
Activities are planned on Rathlin Island this weekend as the community is the spotlight for a special visit on Saturday 26 from The Big Walk, an initiative from the Eden Project made possible by National Lottery. The Big Walk comes to Rathlin as part of the Rathlin Sound Maritime festival and promises to be a day of good fun friendship and fresh air for all abilities.
Michael Conlon is representing Northern Ireland walking half a marathon every day to shine a light on fantastic communities and projects that make great things happen where they live. He is one of four walkers walking home in time for their Big Lunch on 3 June.
On Saturday 26 May, The Big Walk team will be joined by members of the community for the Big Community Walk. Among those joining the walkers will be Rathlin-born singer and Irish Senator Frances Black, and daughter singer-songwriter Aoife Scott, as well as other islanders who will share their experiences of living in an island community now and in years gone by. The walk will finish with a beach clean and a Big Lunch picnic and fun at Church Bay, where attendees can also dip into the activities planned as part of the Ballycastle Rathlin Maritime Sound Festival including a chance to row in the bay on a community made boat with Lagan Currachs
An idea from the Eden Project made possible by the National Lottery, The Big Walk is designed to celebrate the people at the heart of the UK's communities, who work together to make a positive difference locally.
Grainne McCloskey, Northern Ireland Country Manager for Eden Project Communities, says:
"#TheBigWalk is journeying around Northern Ireland, shining a light on people and projects bringing people together to make their communities stronger – we are at our half way point and our Walker Michael Conlon is starting to feel it, so it's great to have so many people joining us in Rathlin Island to give him a boost and share their community stories too! We're looking forward to a beautiful beach walk, the perfect way to walk up an appetite for The Big Lunch."
Big Walk is an annual event visiting different projects and community groups, meeting the people making a real difference to local lives, while sharing an invitation to everyone to bring their own community together for a Big Lunch on 3 June.
Michael Conlon, 43 from Belfast, who has 250 miles to cover in 18 days, has been overwhelmed by the support of people and projects along the route and said: "It means the world to see such welcoming faces when we arrive at local projects. We're excited about meeting the people at the heart of Rathlin Island and walking together, and hope if more people come together for a Big Lunch on 3 June, neighbourhoods right across the UK will feel the benefits too."
Michael set off from Morecambe on 16 May live on BBC's The One Show, as part of The Big Walk. They are one of eight walkers, in four teams travelling to the four corners of the UK, helping to spread the word about The Big Lunch, the UK's annual get-together for neighbours on 3 June. The Big Lunch was launched back in 2009 with the simple premise that great things happen when you bring people together.
Peter Stewart of The Big Lunch says: "The Big Walk celebrates the great things people make happen where they live. The Big Lunch is a chance for people everywhere to build those friendships and connections locally, which help to create stronger, happier communities. Last year 9.3 million people had fun together at over 96,000 events across the UK - so give our walkers a smile and a wave, and sign up to bring your own community together for a Big Lunch on 3 June."
Last updated 7 months 4 weeks ago by Grainne Mccloskey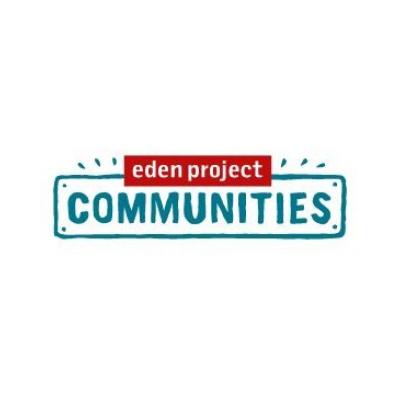 Eden Project Communities
Eden Project Communities
C/o Big Lottery Fund
Belfast
BT7 2JD
United Kingdom