Beyond Skin announce the first of guest artists to deliver 2017 OCN creative learning programme.
As part of the delivery of the accreditation course 'Understanding Diversity through The World Of Music Arts & Dance' we are pleased to announce world class musician Abass Dodoo will be arriving to our shores.
Thursday / 02 February 2017 8:28pm
ABASS DODOO was born in Nsawam (a town in south Ghana) into a famous family of drummers. At the age of 6yrs inspired by his grandmother "Abiba Okailey Ablah" the mother of the Ghanaian famous master drummer, Mustapha Tettey Addy, Abass learned drumming by singing traditional rhythms. The family of Royal master Ghanaian Drummers was not only steeped in the traditions of Ghanaian music and dance, but also in the folklore of traditional medicines.  Abass was mentored by, and under the instruction of his uncle, Mustapha Tettey Addy; Master drummer, anthropologist and researcher in the field of traditional music and dance.
Apart from running numerous workshops and master classes  with One Drum and the WOMAD Foundation Abass been working with the legendary CREAM drummer Ginger Baker, for the past 9 years. Touring legendary Jazz venues and festivals around the globe, Abass performed and produced clinics and workshops with Ginger. Abass also recorded an album in 2014, Titled; "WHY". And then In 2015 he was invited to play on Van Morrison's new album, titled, DUETS.
Abass has been involved in many innovative performances, recordings, TV appearances and educational projects, and in 2012 I performed for a season in the Royal Shakespeare Company production of Julius Caesar.
Abass's educational workshops invite people of all ages and abilities to participate in, and contribute to complex and dynamic Ghanaian music and dance, through residencies, workshops, lectures and demonstrations.
"I love playing music as it makes me feel like am walking on the moon" Abass Dodoo
Abass during his stay in Northern Ireland will be working with young people in Coleraine and Craigavon.
These OCN Understanding Diversity courses have been developed by artists from Beyond Skin, Bounce Culture and the WOMAD Foundation -  a very unique creative programme  in contrast to traditional academic approaches using the Arts as the engagement, learning, and monitoring tool.
This round of the course has been supported by Arts Council Northern Ireland, Comic Relief, IBIS Belfast Hotels, Causeway Coast & Glens Borough Council and Armagh City, Banbridge and Craigavon Borough Council with in-kind support from WOMAD Foundation.
www.beyondskin.net
Last updated 5 years 11 months ago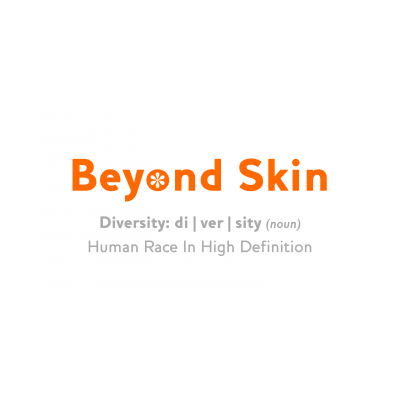 Beyond Skin
Belfast Carnival Centre
11 - 47 Boyd Street
Belfast
BT13 2GU
United Kingdom