Belfast volunteer honoured at Northern Ireland Life after Stroke Awards
A Belfast volunteer has received a top award in recognition of more than 22 years volunteering to support people affected by stroke in Northern Ireland.
Friday / 13 May 2016 12:26pm
Bertha Hewitt, 79, received the Volunteer of the Year Award at the Stroke Association Northern Ireland Life After Stroke Awards.  The gala event took place at the Hilton Templepatrick as part of Make May Purple - the annual campaign to raise awareness of stroke. The award ceremony was hosted by BBC presenter and Stroke Association patron Noel Thompson.
The Northern Ireland Life After Stroke Awards celebrates the achievements of stroke survivors, carers, health professionals and volunteers throughout Northern Ireland.
Bertha first became involved with the Stroke Association when her husband Bob had a stroke. Bob's stroke had a big impact on him leaving him with aphasia – a communication disability which can make it difficult to speak and understand.  Bob attended Stroke Association communication support programmes which helped him regain some speech. Bertha became involved in volunteering as a way of giving back to the organisation which supported her husband.
Tom Richardson, Northern Ireland Director, Stroke Association said:
"Bertha is one of our longest serving volunteers and has dedicated her time, energy and commitment over the last 22 years to supporting stroke survivors and the Stroke Association in Northern Ireland. Bertha always goes the extra mile and is an extremely reliable, committed and passionate volunteer. When her husband Bob passed away in 1993 Bertha vowed to use her knowledge and experience of the stroke to help others.
"Around 35,000 people across Northern Ireland are living with the devastating impact of stroke and it is thanks to dedicated volunteers like Bertha that the Stroke Association can provide speech and language therapy, peer support groups and grants to help stroke survivors in their recovery.
"We are fortunate to have many wonderful volunteers but Bertha really is extra special. She has volunteered in many different roles – from visiting local schools and businesses to improve stroke prevention to fundraising and providing peer support to other stroke survivors and carers - Bertha's dedication is remarkable. Despite some recent health problems Bertha has continued to volunteer highlighting her commitment to helping the 35,000 stroke survivors in Northern Ireland.  Bertha is an extremely worthy winner of the Volunteer of the Year award".
More than 100 nominations were received for the Life After Stroke Awards. 8 awards were presented at the event and included awards for carers, stroke health professionals and courageous stroke survivors. The Volunteer of the Year Award was presented by Garth Arnold of Rotary Ireland.
Following her award win Bertha Hewitt said: 
"I am extremely pleased and shocked to have won the Volunteer of the Year Award. I don't feel I'm doing anything out of the ordinary. I am just trying to pay back the support and help my late husband received. No matter how many years, as long I can keep going, I will keep volunteering because I know how much the Stroke Association helps people affected by stroke".
The Stroke Association is a charity that is changing the world for people affected by stroke.  They work with thousands of stroke survivors and their families and carers, with health and social care professionals, with scientists and researchers, and with supporters to conquer stroke. For more information visit www.stroke.org.uk
Find us on Facebook.com/strokeassociationni or Twitter @strokeassocni 
Last updated 4 years 3 months ago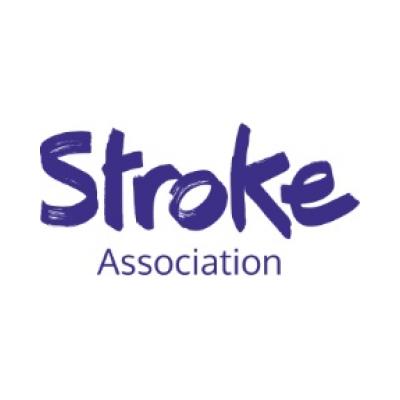 Stroke Association
Rushmere House
46 Cadogan Park
Belfast
BT9 6HH
United Kingdom