Belfast Unemployed Resource Centre: New Facilities
The Belfast Unemployed Resource Centre is delighted to announce the opening of our new facilities in Donegall Street in Belfast City Centre. Improvements to the building include full disabled access, and new training and video conferencing facilities
Monday / 30 July 2012 12:23pm
The BURC is a long serving charitable and fraternal organisation, innovating to address the needs of the most marginalised in our society by promoting their participation and inclusion and by bringing them closer to the labour market. In April of 2010, three floors of training and computer rooms to the rear of our Donegall Street premises were destroyed by fire.
Drawing on a long tradition of turning adversity into opportunity, we reinstated the damaged section of the building and further invested in creating full disabled access over three floors, to ensure equality of opportunity in access to our service, and in new communications technology to ensure that our service represents the fullest opportunity we can provide.
Our new training and conference rooms will accommodate between 15 and 80 people, in a variety of seating layouts. A fully equipped, current specification, computer suite will accommodate 10 learners. Conference and training rooms are equipped with interactive white boards. Video conferencing is available in our main conference and event room.
Office space is available to let, and for those who need to locate in the city for part of the week, but who are not yet ready to establish a base in the centre of town, a private office is availible on a daily and hourly basis.
While we constantly strive to improve standards, informality remains the watchword and we provide a welcoming environment for users of our service from all walks of life. We are a community and learner led orgnaisation, and in this way we have retained our relevance, over the years, to those we serve. The main image here, is of members of the Communication Workers Union, staff and users of the Belfast Migrants Centre, the ICTU Youth Committee and others gathering for a multiculural event as part of the 2012 May Day celebration.
For more information on our services contact [email protected] or telephone 028 90961111
Last updated 11 years 4 months ago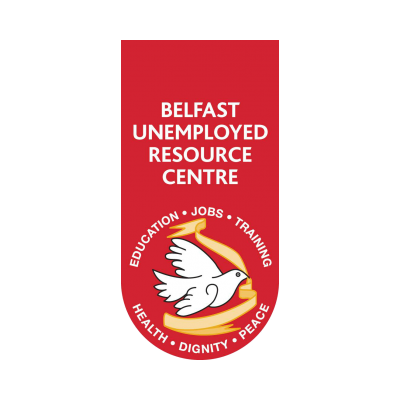 Belfast Unemployed Resource Centre
4- 6 Donegall Street Place
BELFAST
BT1 2FN
United Kingdom