Belfast Central Mission launches new podcast
The new podcast from BCM will discuss the key topics tackled across its projects with input from partner organisations, other charities, and third-party service providers to raise awareness of social issues across N. Ireland
Wednesday / 04 May 2022 12:26pm
BCM (Belfast Central Mission) is launching a podcast to highlight the many issues that its projects and staff teams work to support every day.
'Because Caring Matters' will be a monthly broadcast of 30-minute-long episodes, each tackling and discussing a different subject matter. Launching with a triple bill on Friday, 6th May, the first episodes will cover dementia, mental health in young people, and hoarding.
BCM currently operates almost 20 social care and housing-related projects across Northern Ireland, ranging from a day nursery to two care homes, supported housing for young care leavers, a counselling service, housing support for families and older people, and much more.
Lisa Maclean is BCM's Director of Business and Corporate Services and is keen to champion the work of the organisation's 250+ workforce while bringing important topics at a local level to a wider audience.
"As a social care provider, BCM supports hundreds of individuals, families, and communities every single day. The issues that our staff are supporting are not unique to us, we know that there will be many out there who can recognise themselves or a loved one that may be in a similar situation. The hope is that the conversations that will take place as part of 'Because Caring Matters' will provide some information, or perhaps a sense of hope, in how to approach these issues, and we have been thrilled to welcome external contributors to share their expertise with us."
Each episode of 'Because Caring Matters' will feature support workers or staff team members from across BCM who have a link with the topic being discussed. They will also be joined by third party contributors, including social workers, partner organisations and, on occasion, individuals that BCM has helped, to share their story.
Lisa continued: "With more than 130 years of history and experience in supporting those that need it, BCM is well placed to influence opinion and public perception on issues that could be affecting anyone listening, a member of their family or someone who lives down the street.
"By bringing these first-hand, personal stories to life we hope to start, and be part of, a wider conversation piece about the importance of providing fundamental and effective support for communities across Northern Ireland."
'Because Caring Matters' will launch on Friday, 6th May, and will be available to stream on all major podcast-hosting platforms. For more information on the work of BCM, visit www.belfastcentralmission.org.
Last updated 1 year 4 months ago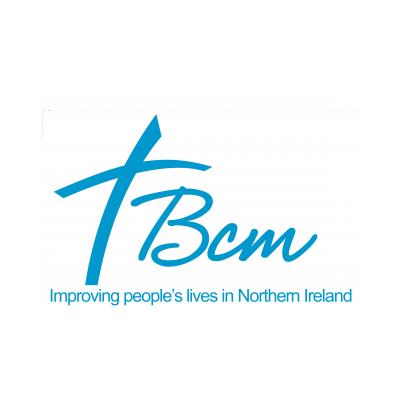 Belfast Central Mission
Grosvenor House
5 Glengall St
Belfast
BT12 5AD
United Kingdom