Be Stress AWARE during Mental Health Awareness Week
It's Mental Health Awareness Week, with the focus this year on stress.
Monday / 14 May 2018 4:38pm
We are all at risk of stress, competing demands for our time and various work and life pressures can build up until we experience physical symptoms, changes in our behaviour and feelings of anxiousness, agitation and worry. Almost one in three employees experience mental ill health in any given year resulting in 91 million working days being lost, with stress the second most common cause of absenteeism.*
Teresa Sloan, Director of Fundraising & Communications at AWARE said, "AWARE have developed a factsheet discussing stress in the workplace for Mental Health Awareness Week. Feeling stressed is common and experienced by everyone at some stage, however when it is long lasting or interferes with our daily lives it can affect our mental health. The factsheet discusses self-help strategies that we can all undertake at work, such as being realistic about what we can achieve, not being afraid to ask for help and realising that it's ok to sometimes say no."
Award-winning garden designer Ian Price from Belfast, has availed of AWARE services. Discussing how he looks after his mental health Ian said, "I have been living with depression for over 15 years. Your mental health needs maintenance, you need to work on it. My work is very busy but I try to not let the pressure get on top of me, I am able to stand back and breathe, and focus on one thing at a time. I enjoy getting out into nature, walking by the sea and taking the dogs into the forest."
The Five Ways to Wellbeing (Take 5) are recognised steps we can all take to look after our mental health both at home and at work. It is important to have a good work life balance. We should be active and find an activity that we enjoy as exercise can help us feel good. Connecting with others is vital and we should develop our relationships with our family, friends, neighbours and colleagues. When we keep learning we can increase our confidence, try something new and rise to a challenge. Giving back to others and our communities can be very rewarding and help develop connections, for example through volunteering, joining a community group or doing something nice for someone. Lastly, being aware of the world around us by taking notice and appreciating the simple things can help us value what matters most. 
AWARE offers support and education on depression and bipolar disorder. With over 20 free support groups running across Northern Ireland people experiencing difficulties can share their story and learn tips and techniques from others who have similar experiences and are on the path to recovery.
AWARE's education team deliver a range of life-changing wellbeing and mindfulness programmes in schools, colleges, communities and workplaces. Mood Matters in the workplace helps participants to look after their mental health at work and at home. It also teaches them to recognise the signs and symptoms of poor mental health and sources of help.
Also launching this week is a new video of real life stories of depression and recovery, and the support that AWARE can give.
To watch the video and download the Stress in the Workplace factsheet go to www.aware-ni.org
*Health & Safety Executive NI
Last updated 1 year 4 months ago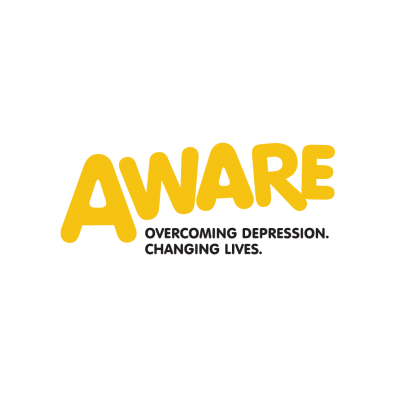 AWARE
40-44 Duncairn Gardens
Belfast
BT15 2GG
United Kingdom