Autonomie awarded £198,000 National Lottery funding for new family disability support project
Youth disability charity boss Lynne Morrison has hailed £198,000 of financial support from the National Lottery as a 'lifeline' for families raising a child or young adult with disabilities.
Thursday / 07 January 2021 12:50pm
Autonomie will use the funding for their new 'Family Voice Hub' project. The project will run for 3 years and offers parents and brothers and sisters of a child or young person with disabilities access to vital practical and emotional support.

Based in Belfast the Hub will support families across Northern Ireland with drop-in support and outreach services and Autonomie have adapted to the coronavirus outbreak by offering support remotely, with families able to access support by telephone, video call and email.
Lynne Morrison, Chief Officer of Autonomie, said: "This funding is a lifeline to families raising a child or young adult with disabilities.  Covid-19 has significantly impacted these families and this funding couldn't have come at a better time.
"We would like to express our sincere thanks to The National Lottery Community Fund for their support.
"Demand for our services has never been higher and we are delighted to launch Family Voice Hub and help more families with this dedicated project.
"The funds will directly help parents, siblings and extended family. Even the most experienced parents need someone to turn to for help and advice.
"Siblings are often overlooked or are seen as 'secondary' carers and can feel alienated, alone and confused. They can carry a lot on their shoulders and it's vital they can access support.
"New parents and families of a child or young person with a newly diagnosed disability can experience shock and fear and need access to practical, emotional and tailored support."
In addition to Family Voice Hub the Charity helps young people with disabilities aged 16-30 years with self-confidence and life skills and have been adapting to the coronavirus outbreak by digitising key services and reaching disabled young people via virtual means.
Ms Morrison continues: "We'd like to reassure young people and families who use our services that we are committed to continuing to provide the best quality support, interventions and signposting to support good mental health throughout the coronavirus outbreak.
For more information about Autonomie and for access to free practical and emotional support for you or your family, please visit the Autonomie website for further information http://www.autonomie.org.uk
Last updated 3 months ago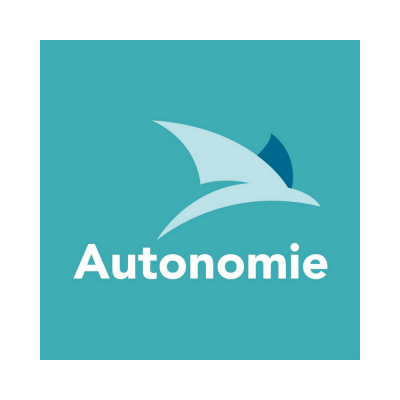 Autonomie
Lilac House, 4 Sandhurst Road
Belfast
BT7 1PW
United Kingdom
Family Voice Hub is supported by the National Lottery Community Fund NI, People in Communities.