Are Heating Oil Clubs Old Hat?
Well, they are still hanging in there, but saving 12% on your heating oil bill is firmly in vogue! Fuel Round is a modern, sleek and super-easy-to-use service that delivers the best price, and it's just a few clicks away.
Tuesday / 26 October 2021 12:04pm
In the old days, if you wanted to save money on your heating oil, you'd need a community volunteer, with a spreadsheet and a lot of patience to run an oil buying club. Fuel Round is totally new, and it's a breath of fresh air.
Customers sign up at www.fuelround.co.uk, place their order for heating oil and wait for a text letting them know the supplier with the best price and discount. They call and pay the supplier, direct. Job done!
The Fuel Round service is totally free, and you can manage as many tanks as you want, maybe for an elderly relative. The service is also available by email, SMS text and by phone, to all the residents of Northern Ireland.
Click to see the actual savings already delivered, ranging from an average of 12% all the way up to 18%. Click here to see customer reviews, commenting on price, ease of use and great customer care.
Fuel Round is a Social Enterprise, preferring to reduce prices, rather than take profit.
Last updated 1 year 11 months ago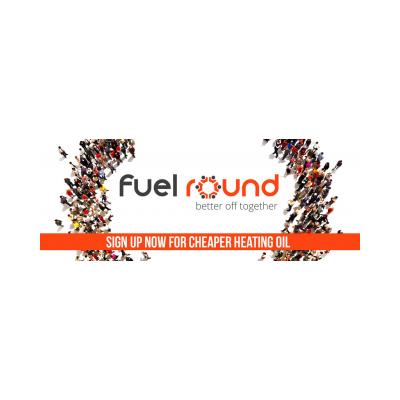 Fuel Round
The Hub
6 St Colmans Park
Newry
BT34 2DX
United Kingdom