Allen & Overy Foundation Increases Funding for Charities in Northern Ireland
Charities across Northern Ireland are invited to apply for up to £100k support from the Allen & Overy (A&O) Foundation, which is funded by contributions from A&O partners worldwide
Tuesday / 25 April 2023 10:15am
Financial support available for charities from The A&O Foundation in Northern Ireland has increased by 80% compared to 2022, and is administered by the Belfast Grants Committee. Charities that specialise in promoting access to justice or those that support and develop education or employment projects across Northern Ireland, are encouraged to apply.
Simon Wagstaff, Associate Director, Technology Services at Allen & Overy Belfast and Chair of the Belfast Grants Committee says; "As one of the world's largest law firms, we have a truly international reach, but supporting local communities and their work at a grass roots level is an important part of our business.
"We recognise that support through the A&O Foundation is critical now as funding across the community and charity sector has been hampered significantly by large budget cuts. Many organisations are working in an incredibly challenging environment so with that in mind, we can consider applications for up to three years of successive funding.
"We are particularly interested in applications that align with A&O values - seeking access to justice, and the advancement of education or employment across Northern Ireland. To be eligible for the latest round of funding, charities should be based locally or have a specific area of focus in Northern Ireland.
"We have over 600 employees in our Belfast team and remain committed to the Northern Ireland marketplace. Giving back to local communities through financial support and volunteering is an important part of our wider responsible business focus. Staff from our legal team and business support staff, all have a significant contribution to make. We aim to offer 4000 hours of volunteering or pro bono work each year with our charity partners."
The Turnaround Project, based in South Belfast, runs social enterprises to provide transitional employment opportunities for people leaving the justice system. The charity received support from the A&O Foundation to provide strength-based coaching to support people moving into new mainstream employment.
Richard Good, Director at The Turnaround Project adds; "The Turnaround Project works to enable people to overcome the barriers that prevent them from securing and sustaining employment.  We are so grateful to the A&O Foundation for all the support it has given us in recent years, with staff in the Belfast office giving their time and expertise on projects ranging from painting our community workshop, to helping us tell our story. 
"The funding from the A&O Foundation has been crucial in helping us deliver our strengths-based coaching programme, and in particular to support people as they move from transitional jobs in our own social enterprises into conventional jobs with other employers.  In this way, the A&O Foundation is playing a key role in enabling people to turn around their futures."
Charities interested in applying for funding should email [email protected] requesting an application form and outlining how their work meets the criteria of increasing access to justice or the advancement of education or employment. Completed application forms should be returned by 5pm on Friday 19 May 2023.
Allen & Overy's Belfast office opened in 2011. It is the second largest office in the A&O network by headcount, employing over 600 people. It includes a Support Services Centre which delivers business services – Document & Design, Finance, Human Resources, IT, Library & Information and Marketing & Business Development - to the firm's global network. Through the Advanced Delivery Legal function, Allen & Overy Belfast is also at the forefront of delivering legal services to clients in new and flexible ways, with proportionate lower-cost, tech enabled resourcing and end-to-end managed legal services.  
Last updated 7 months ago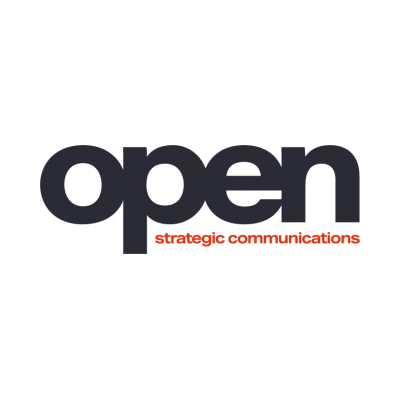 Open Strategic Communications
2nd Floor, City Exchange,
11-13 Gloucester Street,
Belfast
BT1 4LS
United Kingdom